Tonga, NZ, HK, KL
Hey, I really need some help deciding where to go on fiji; its very much a last minute decision inbetween leaving one job in australia and starting another one on the 15th of April.
**Tonga to Samoa** (flight?) - Lonely Planet travel forum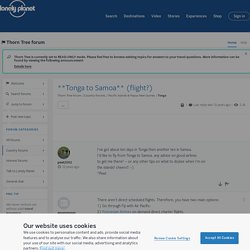 The 2011 Rugby World Cup was the seventh Rugby World Cup , a quadrennial international rugby union competition inaugurated in 1987 . The International Rugby Board (IRB) selected New Zealand as the host country in preference to Japan and South Africa at a meeting in Dublin on 17 November 2005.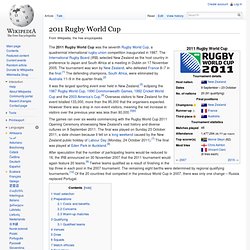 2011 Rugby World Cup
Kuala Lumpur
Kuala Lumpur ( Malaysian pronunciation: [ˈkwalə ˈlumpʊ] ) is the federal capital and most populous city in Malaysia . [ 5 ] The city covers an area of 243 km 2 (94 sq mi) and has an estimated population of 1.6 million as of 2012. [ 5 ] Greater Kuala Lumpur , also known as the Klang Valley , is an urban agglomeration of 7.2 million. [ 6 ] It is among the fastest growing metropolitan regions in the country, in terms of population and economy.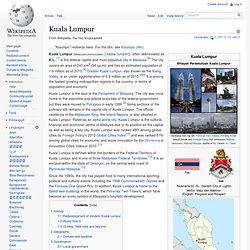 New Zealand
New Zealand ( / n juː ˈ z i l ə n d / new- ZEE -lənd , Māori : Aotearoa ) is an island country in the southwestern Pacific Ocean .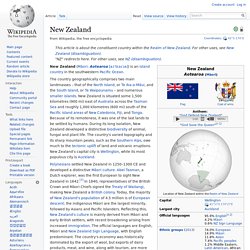 Coordinates :
Hong Kong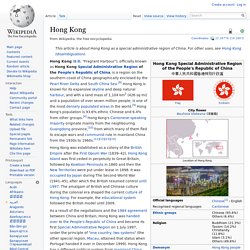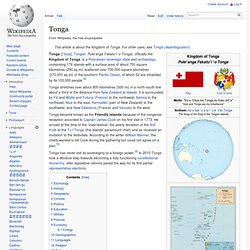 Tonga
Tonga ( [ˈtoŋa] ; Tongan : Puleʻanga Fakatuʻi ʻo Tonga ), officially the Kingdom of Tonga , is a sovereign state and an archipelago comprising 176 islands scattered over 700,000 square kilometres (270,000 sq mi) of the southern Pacific Ocean . Fifty-two of these islands are inhabited. [ 4 ]
Overview Start Queenstown / Finish Auckland Recommended Length: 11 Days Distance: 2652 km (1658 miles)
Queenstown - Wellington - Auckland > Driving Routes > New Zealand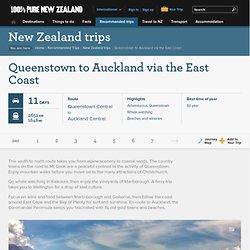 NewZealand1011.pdf (application/pdf Object)
The management and staff strive to give you a real South Pacific holiday in Tonga
The Pass System
New Quotes / Reservations - Budget Rent a Car
Go Kiwi Directory - Digital Edition
Go - Kiwi - Pass Booking