Technics
Case: Opel Movano Banner
Interactive Lab
Interactive Display Window Concept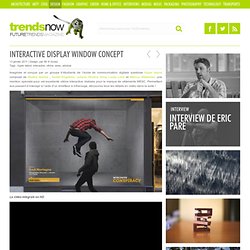 Imaginée et conçue par un groupe d'étudiants de l'école de communication digitale suédoise Hyper Island composé de Beatriz Areilza , Gustaf Engström, Juliana Oliveira Silva, Lucas Lima et Marcus Wallander, une mention spéciale pour cet excellente vitrine interactive réalisée pour la marque de vêtements WESC.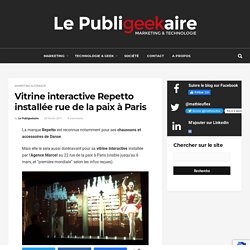 La marque est reconnue notamment pour ses . Mais elle le sera aussi dorénavant pour sa installée par l' au 22 rue de la paix à Paris (visible jusqu'au 6 mars, et « première mondiale » selon les infos reçues).
Vitrine interactive Repetto installée rue de la paix à Paris
These days any brand or campaign that can actually stand out in Times Square is doing something seriously right. Now a little known fashion brand called Forever21 is trying to get noticed, and has just launched a massive augmented reality billboard in Times Square, and get noticed they did, with some of the worlds most popular blogs picking up the story in the last 24 hours. But not only are bloggers taking notice, the actual crowd engagement in Times Square is very high (with hundreds of on lookers and plenty of mobile pics being taken), with the augmented reality billboard using video of a model dressed in Forever21 clothes to take a virtual photo of you in a crowd (and occasionally selecting people, picking them up and throwing them into a Forever21 bag).
Forever21 Augmented Reality in Time Square NYC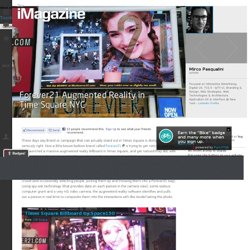 Axe Lynx: Angel Ambush
Nissan France - application iPhone Jukelighting
14 brilliant examples of brands using interactive offline advertising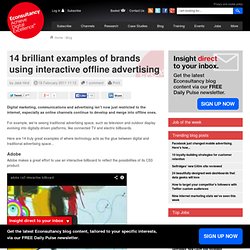 in Share 0
Brain Tattoos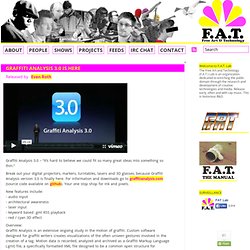 Graffiti Analysis 3.0 – "It's hard to believe we could fit so many great ideas into something so thin."
Graffiti Analysis 3.0 Is Here
New York Nearest Subway augmented Reality App for iPhone 3GS from acrossair
35 Awesome Augmented Reality Examples on BannerBlog News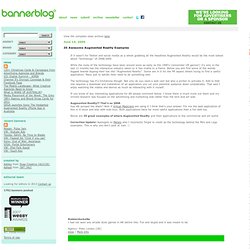 If it wasn't for Twitter and social media as a whole grabbing all the headlines Augmented Reality would be the most talked about "technology" of 2008/2009.
LEGO® Life of George
Les prix de l'immobilier en réalité augmentée
Posté le 6 octobre 2009 dans Marketing , par Maxime - Après MétroParis, voici une nouvelle application mobile qui utilise intelligemment la réalité augmentée. Après MétroParis, voici une nouvelle application mobile qui utilise intelligemment la réalité augmentée.Editée par MeilleursAgents.com, cette application vous permet de vous renseigner à propos du prix du mètre carré de chaque immeuble directement au travers de la caméra de votre mobile (Android, et bientôt sur iPhone).