Créa
Fred et Farid, le Twitter Hot50, l'anti Minute Buzz, une nouvelle chroniqueuse au Grand Journal, … Un vent de folie a soufflé sur les Internets français la semaine dernière. On s'est dit que cela valait le coup de revenir dessus, en prenant quelques-uns des principaux sujets qui ont animés les conversations online. L'interview de Fred & Farid par DarkPlanneur On est tombés sur une vidéo chez Doc News. Un petit texte (très fortement inspiré par un communiqué de presse ?)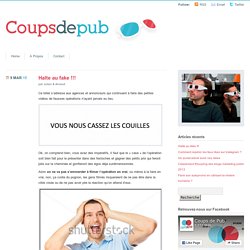 Le B2B a toujours été le parent pauvre des publications sur les stratégies digitales. Considéré comme "ennuyeux" et pas très moderne, on lui préfère toujours le B2C et les marques sexy (Nike, adidas….) en général. Toutefois, la majorité des entreprises sont B2B mais surtout, dans ma perspective elles ont une avance certaine sur les entreprises B2C car elles donnent beaucoup plus de considération au client. Ors, nous sommes dans une ère ou le client est revenu au centre comme le rappelle le CEO de Forrester.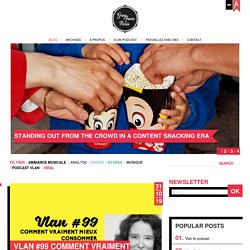 ibooblog
I Believe in Advertising | ONLY SELECTED ADVERTISING | Advertisi
Colgate Pro Sensitive Toothpaste: Sensitive Teeth "For teeth that are really sensitive." Advertising School: Miami Ad School, Miami Beach, USA Creative: Soham Chatterjee Additional credits: Nathaly Marie Rosario Krispy Kernels: Dinosaur, Robot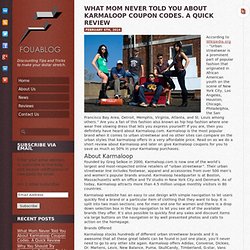 The dominance of cyber threats such as malware and virus puts our personal computers at a very compromising situation. To avoid the risk of losing your files and your identity, it is important to equip your laptops, desktops and even mobile devices with the best possible anti-virus protection. Since many of you might have taken advantage of Thanksgiving deals and Boxing Day sales on laptops and personal computers, it's the perfect time to invest in antivirus software. Kaspersky is one of the most reputable manufacturers of antivirus software worldwide. They have developed a number of virus removal tools such as Kaspersky Internet Security, Kaspersky PURE 3.0 and Kaspersky AntiVirus, which are designed to protect devices from the latest cyber threats such as virus, spam and malware. Aside from being touted as a reliable IT company, Kaspersky has also gotten positive reviews from third-party testers and security organizations.
C'est la rentrée des classes et comme d'habitude, de nombreuses publicités font la promotion de fournitures scolaires. Constatant la lassitude que peuvent provoquer la plupart d'entre elles, nous avons décidé de réagir. Voici une sélection des meilleures publicités « back to school » de tous les temps. De quoi faire le plein d'inspiration en se re-mémorant ces moments difficiles de notre enfance ! 10ème : Staples – Mum [2010] & Daddy [1996]