Du vigilant
You Need To See This 17-Minute Film Set Entirely On A Teen's Computer Screen. These words are probably unfurling inside one of many open tabs on your computer screen.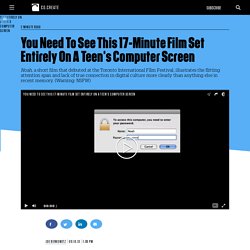 Perhaps one tab is for work, one is for chatting, and another is for Twitter. You probably even have some others open for no particular reason. Passé et présent des biens communs. Ouverture et enclosure Dans son film documentaire, Les Glaneurs et la glaneuse (2000), Agnès Varda revisite la pratique traditionnelle du glanage dans la France d'aujourd'hui.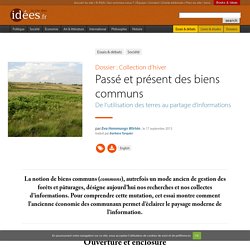 Son voyage à travers le pays à la recherche de déchets et d'objets de rebuts variés commence justement par la terre et par les tonnes de pommes de terre trop peu uniformes pour la vente en supermarché. En fouillant le tas de légumes imparfaits, elle trouve rapidement la première des pommes de terre en forme de cœur qui deviendra le symbole de son film et de sa suite, Les glaneurs et la glaneuse : deux ans après en 2002. Les artips. Localisation du bateau : ALIOTH. Whatever you like doing, do it! His generous, encouraging response can be read below.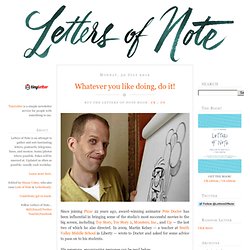 Transcript follows. Also of note: Pete Docter's handwritten letter to a fan in 2008. Anonymous. TEDxBerkeley 2012.
Climate change. McLuhan. La santé. Images. Flattr - Social micropayments. YouTube - 21 mai 1981 - Investiture de François Mitterrand. Il est cinq heures. U B U W E B : Film & Video. The following films are presented for educational and non-commercial use only.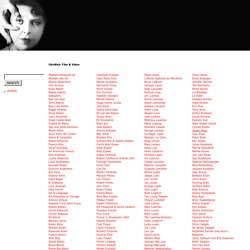 All copyrights belong to the artists. About UbuWeb Film & Video UbuWeb is pleased to present hundreds of avant-garde films & videos for your viewing pleasure. However, it is important to us that you realize that what you will see is in no way comparable to the experience of seeing these gems as they were intended to be seen: in a dark room, on a large screen, with a good sound system and, most importantly, with a roomful of warm, like-minded bodies. However, we realize that the real thing isn't very easy to get to. Interview - Jacques Lacan - Par Miller - 90' Art Brut.
Ongreen. Polaroid.
---