April fools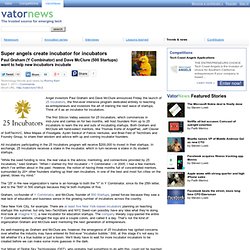 Super angels
Angel investors Paul Graham and Dave McClure announced Friday the launch of 25 Incubators, the first-ever intensive program dedicated entirely to teaching ex-entrepreneurs and investors the art of training the next wave of startups. Think of it as an incubator for incubators.
Foo fighters
Spaghetti tree hoax
Photograph of a woman harvesting spaghetti in the BBC programme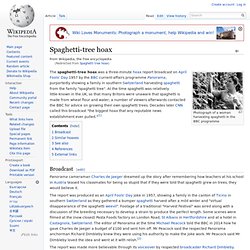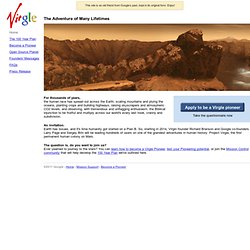 For thousands of years,
Virgle: The Adventure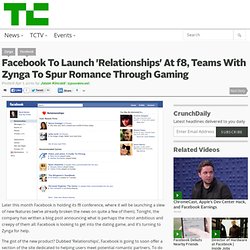 Later this month Facebook is holding its f8 conference, where it will be launching a slew of new features (we've already broken the news on quite a few of them). Tonight, the company has written a blog post announcing what is perhaps the most ambitious and creepy of them all: Facebook is looking to get into the dating game, and it's turning to Zynga for help. The gist of the new product?
Facebook To Launch 'Relationships' At f8, Teams With Zynga To Spur Romance Through Gaming
Enhance your Entertainment Ready to take movies and games to the next level? Imagine being right in the middle of an action movie scene, or right on the basketball court during the playoffs! With the Spectacle, you'll experience one-eyed 3D so real, you'd think you were using both eyes! Groundbreaking Technology and Design
Toshiba Spectacle: The World's First and Only 3D Monocle | us.toshiba.com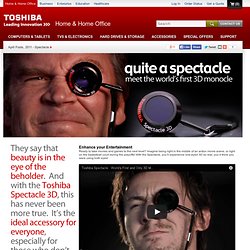 Spotify Announces US Launch; Closing European Service To Fund It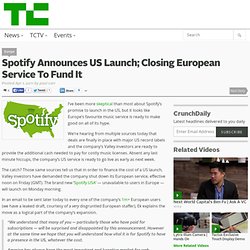 I've been more skeptical than most about Spotify's promise to launch in the US, but it looks like Europe's favourite music service is ready to make good on all of its hype. We're hearing from multiple sources today that deals are finally in place with major US record labels and the company's Valley investors are ready to provide the additional cash needed to pay for costly music licenses. Absent any last minute hiccups, the company's US service is ready to go live as early as next week.