Learning
What children's skulls look like as they prepare to lose their baby teeth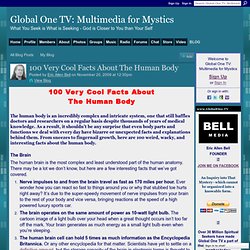 The Brain The human brain is the most complex and least understood part of the human anatomy. There may be a lot we don't know, but here are a few interesting facts that we've got covered. Nerve impulses to and from the brain travel as fast as 170 miles per hour. Ever wonder how you can react so fast to things around you or why that stubbed toe hurts right away? It's due to the super-speedy movement of nerve impulses from your brain to the rest of your body and vice versa, bringing reactions at the speed of a high powered luxury sports car.The brain operates on the same amount of power as 10-watt light bulb.
Great People and Their ideas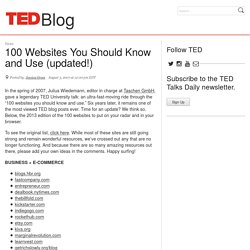 Entertainment Meet David Peterson, who developed Dothraki for Game of Thrones There are seven different words in Dothraki for striking another person with a sword. Among them: "hlizifikh," a wild but powerful strike; "hrakkarikh,"a quick and accurate strike; and "gezrikh," a fake-out or decoy strike. But you won't find these words in George R.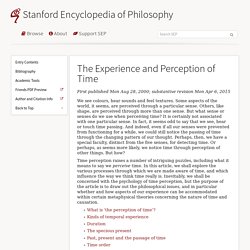 First published Mon Aug 28, 2000; substantive revision Tue Nov 17, 2009 We see colours, hear sounds and feel textures. Some aspects of the world, it seems, are perceived through a particular sense. Others, like shape, are perceived through more than one sense. But what sense or senses do we use when perceiving time?
This was found on the newsgroup: rec.humor.funny A student at Eagle Rock Junior High won first prize at the Greater Idaho Falls Science Fair, April 26. He was attempting to show how conditioned we have become to alarmists practicing junk science and spreading fear of everything in our environment. In his project he urged people to sign a petition demanding strict control or total elimination of the chemical "dihydrogen monoxide." And for plenty of good reasons, since: it can cause excessive sweating and vomiting it is a major component in acid rain it can cause severe burns in its gaseous state accidental inhalation can kill you it contributes to erosion it decreases effectiveness of automobile brakes it has been found in tumors of terminal cancer patients He asked 50 people if they supported a ban of the chemical.