Python
NOTE: If you would like some Python development done, my company, Stochastic Technologies, is available for consulting. This tutorial is available as a short ebook. The e-book features extra content from follow-up posts on various Python best practices, all in a convenient, self-contained format.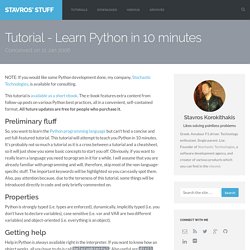 Category:Programming language:Python - LiteratePrograms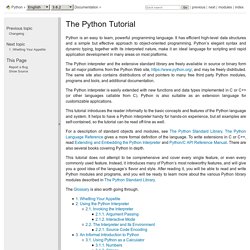 Python is an easy to learn, powerful programming language. It has efficient high-level data structures and a simple but effective approach to object-oriented programming.