Lifehacks
Jose Pino's projects & tidbits Interesting things to build, Electronics Projects, Free Science Projects, Crazy Ideas, Household hacks, Readings, Info and more!
Updated: May 8, 2009 Kids Crafts Shaker instrument - filled with dry rice. Patio light covers - covers for white Xmas tree lights for the patio. Firefly model from a bottle Penguin Pals - made from a bottle.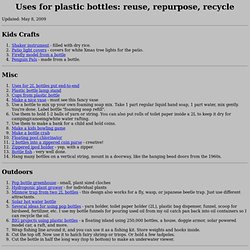 Plastic bottle projects
We are very sad to have to announce the sudden and unexpected passing of a great man, Ron Hood on June 22, 2011. Nearly two-thirds of the 1930's Dust Bowl inhabitants hunkered down and lived through a time when there was "no food from the land, no jobs during the Depression, no money from taxpayers. When you have to know you can start a fire when you need one, FireSteel.com FireSteels are the way to go. There is a dark side to "survivalism" that nobody ever talks about.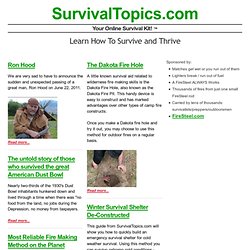 TipsBase | Share your Tips and Tricks with the World
Tipbin
About • Help TipBin Tips for a greener world
Daytipper: Welcome to Daytipper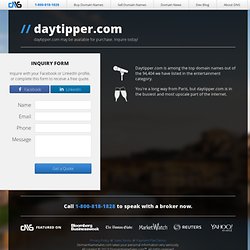 daytipper.com may be available for purchase. Inquire today! Inquiry Form
We're pleased to announce the availability of the Egg-Bot Electro-Kistka: An electric hot wax pen designed to be used with the EggBot. A kistka is the wax tool used in the traditional wax-resist and dye (batik) method to produce colorful eggs in the same fashion as Ukranian pysanky. We would like to acknowledge that this is not by any means the first time that anyone has strapped a kistka to an EggBot— We wrote about Ann's DIY version a few months ago, and we've seen other versions (both manually heated and electric) in YouTube videos dating back several years. Hardware The Electro-Kistka consists of two main parts, connected by a cable: A heater assembly that gets mounted to the EggBot's pen arm (in place of the usual pen holder), and a power control board that sits behind the EggBot.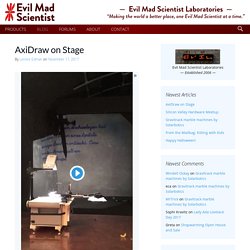 NOTE The "Productivity Tools" menu supercedes this page. Check it out The Printable CEO™ (PCEO) was born from a desire to focus my time more productively. For me, that means things that make my freelance practice sustainable and fun. The Printable CEO name comes from the idea that a good CEO should focus primarily on those things that move the company forward; since I can't afford to hire my own CEO, being able to print one out seemed like the next best thing!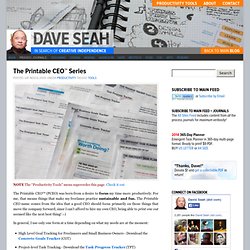 Stain Removal - School of Fibre Science and Technology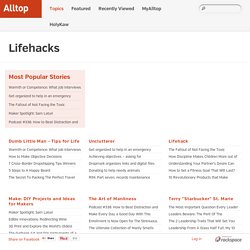 House washing is a process that involves using a pressure washer to clean the interior or exterior of a house and yard. Using a high-velocity water spray the pressure washer can spray away mud, dirt, dust, algae, mold, paint, oil, grease and grime from the surfaces like concrete, verandahs, pavements, footpaths, roofs, bricks, timber, windows, paintwork, stairwells and driveways. House washing is often used as the step undertaken before painting or re-painting a house, after renovations have been completed on a house or room or to clean a house and yard before selling a property. A…
Lifehacks
Sprint Waitless
condition yellow
Really digging the AAC codenamed "Honey Badger". Word has it they custom designed this for one of the Tier 1 Units. This is a good replacement for the MP5. Short and very easily presented in confined spaces for CQD.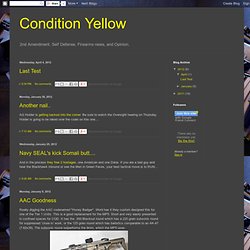 131 Uses for Vinegar
Garden Bugs Animals Cars Tools Health Beauty Laundry Clothes In the Kitchen In the Bathroom Miscellaneous Please take a moment and take our Survey [FREE Graphics][Survey][FREE Printable Stationary and Sig Tags][The Home Store][Recipes] [Once a Month Cooking] [Bathroom] [Christmas] [Crafting]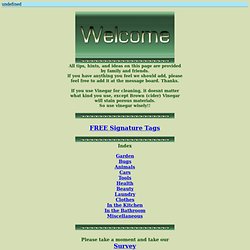 My PocketMods
Aequus » 1: Polynap MP3 Soundtrack
Calendar! We fixed the calendar to include this year and next year. NOTE: There was a problem with the previous calendar, please clear your cache if the dates are messed up. What is a PocketMod? The PocketMod is a new way to keep yourself organized. Lets face it, PDAs are too expensive and cumbersome, and organizers are bulky and hard to carry around.