TCSE
_manual.pdf (application/pdf Object)
Video Tours
NeoRouterWiki:ServerSetup - NeoRouterWiki
From NeoRouterWiki Setup NeoRouter Server Note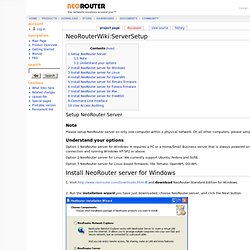 Download
Employee Monitoring Statistics and Solutions - Employee Internet Monitoring and Network Spy Software Monitoring Information
online image editing
The IRS has increased the standard mileage rate to 55.5 cents per mile for business miles driven from July 1, 2011 through December 31, 2011. The standard mileage rate is an optional rate that taxpayers can use to calculate their deduction for the cost of using an automobile for business purposes. The IRS usually sets the standard mileage rate annually but decided to make this special adjustment for the second half of 2011 because of the recent increases in gasoline prices. The rate is 4.5 cents higher than the 51 cent rate that was in effect for the first six months of 2011.
IRS Increases Standard Mileage Rate for Last Six Months of 2011 - Legal Updates
The More You Buy, The More You Save!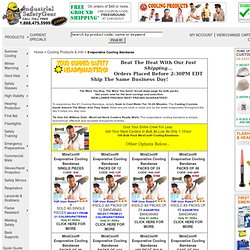 Evaporative Cooling Bandanas: IndustrialSafetyGear.com
Business Gifts | Business Gifts with Logo | Corporate Gifts by 4imprint
Bic WideBody Message Pens
The Customer Service Experts (TCSE)
ezLaborManager - Login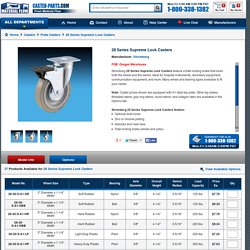 Stromberg 28 Series Supreme Lock Casters feature a total locking brake that locks both the wheel and the swivel. Ideal for hospital instruments, laboratory equipment, communication equipment, and more. Many wheel and bearing types available to fit your needs.
Stromberg - S28 Supreme Lock Stem and Plate Casters | Caster-Parts.com
did not have what we were looking for by zmoaleji Jul 27
Service Caster Corporation - Casters and Wheels
They are able to custom make it for us by zmoaleji Jul 27
Index 5/16 Inch Threaded Stem Casters
did not have what I are lookinng for. by zmoaleji Jul 27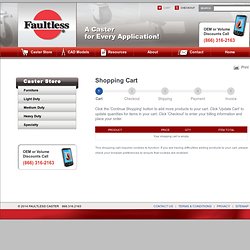 OEM or Volume Discounts Call(866) 316-2163 Cart Checkout Shipping Payment
400 Light Duty Caster (24982) | Faultless Casters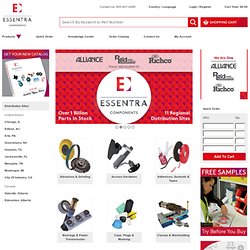 Recycled Content: Recycled-content products are made from materials that would otherwise have been discarded. That means these products are made totally or partially from material contained in the products you recycle, like aluminum soda cans or newspaper. Recycled-content products also can be items that are rebuilt or re-manufactured from used products such as toner cartridges or computers. There are more than 4,500 recycled-content products available, and this number continues to grow.
Item No: WC-374 [E.R. Wagner Caster, Threaded Stem, 3/8-16 x 1 1/2, Type - Hard Rub., Finish - Chrome, Cap. = 100 lbs.]