DIY
Lately I've been having this huge urge to decorate the house. This is big news. I do not decorate. Arguably, one of the reasons why is because I. absolutely. hate. to. buy. mass. produced. decor. (Also, I can't ever remember if pink and purple go together or not.)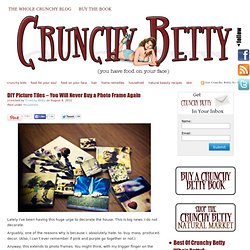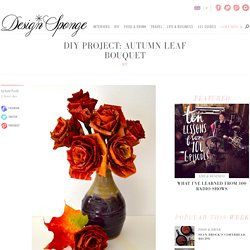 I don't know what it's like in your neighborhood, but when I step outside here in Oakland, I sense it right away: Fall is in the air! I'm lucky enough to have a few turning trees on my street, so I don't miss out entirely on the brilliant autumn colors I remember from growing up in NH. Speaking of brilliant autumn colors, I'm thrilled to share this stunning maple leaf rose bouquet DIY from a fellow Kate — clay, fiber and paper artist Kate Hust. Kate first learned how to make these a few years ago from a retired art teacher in her community, and now they've become an annual tradition when fall rolls around. Her instructor taught her to wrap the leaves really tight, so they looked like rose buds, but Kate has modified the technique a bit to suit her own tastes: She likes to find the really big leaves and make them with large open "petals."
Now it's time to secure the stencil. Carefully place the freezer paper stencil on top of your hoodie or shirt, wax side down. Once you're happy with your placement, take a hot iron and press it directly on top of your design. Don't move it back and forth, like you would if you were really ironing something, just "stamp" it over all areas of your design, pressing a few seconds at a time, until it's all pressed flat.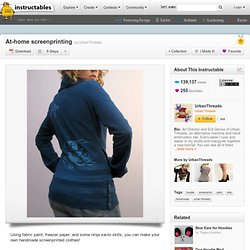 Boo Boo Bunny
These face washer bunnies are great for children's little boo boo's. Simply place an ice cube in the middle. Alternatively, you can soak this in water and place the whole bunny in the freezer (in a bag) to be used as an ice pack. What you need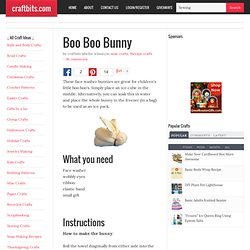 Note: If you like this idea, be sure to check out how to make paper ruffles to add to your envelopes! Super quick and easy tutorial for you today. I have a drawer full of these and use them for everything - bills, letters, you name it...my mom does too, actually! I recently received an oversized catalog for baby strollers (why? I have more than one that I barely use). The pages were huge and mostly images - perfect for envelope making.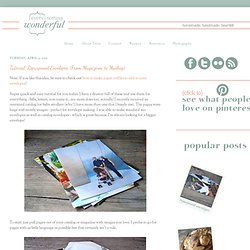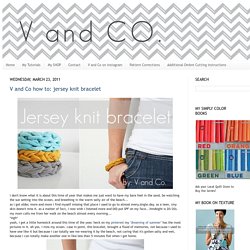 i don't know what it is about this time of year that makes me just want to have my bare feet in the sand, be watching the sun setting into the ocean, and breathing in the warm salty air of the beach...as i get older, more and more i find myself missing that place i used to go to almost every.single.day. as a teen. (my skin doesn't miss it. as a matter of fact, i now wish i listened more and DID put SPF on my face...hindsight is 20/20). my mom calls me from her walk on the beach almost every morning...*sigh*yeah, i get a little homesick around this time of the year. heck on my pinterest my "dreaming of summer" has the most pictures in it. ah yes. i miss my ocean. case in point. this bracelet, brought a flood of memories, not because i used to have one like it but because i can totally see me wearing it by the beach, not caring that it's gotten salty and wet, because i can totally make another one in like less than 5 minutes flat when i get home.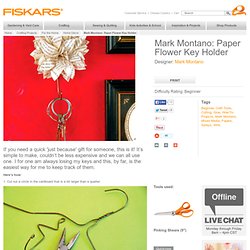 Difficulty Rating: Beginner Tags If you need a quick 'just because' gift for someone, this is it! It's simple to make, couldn't be less expensive and we can all use one. I for one am always losing my keys and this, by far, is the easiest way for me to keep track of them. Here's how:
Hey guys! Hope you all had a great Wednesday I have a fun project to share today!