IDE
Best Java IDE to do more high-quality code in less time. Java 8 & Java EE 7 Support Straightforward User Interface Editor New Features New Tools for Android Developers Refined Gradle Integration.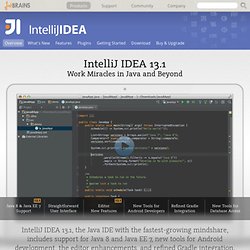 Intellij vs. Eclipse. Choosing the right IDE can make you or break you as a coder.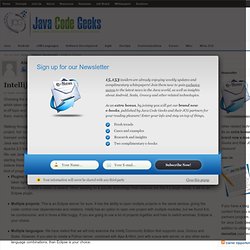 Most developers would be lost without the comfort of their preferred IDE, which takes care of classpath, make files, command line arguments, etc. The problematic dependence on the IDE, while very beneficial, is off topic and a discussion for another post. We concentrate on 2 main platforms, Eclipse and Intellij Community Edition, comparing them, mainly in the Java SE context.
Tool Suite - The Best Development Tool for Enterprise Java. Eclipse - The Eclipse Foundation open source community website.
---