Art
Partners The Museum of Online Museums (MoOM) Exceptional exhibits are highlighted each quarter.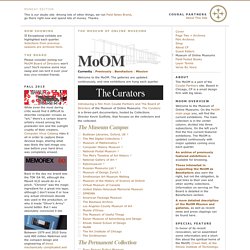 Selections from previous seasons are archived here. Please consider joining our MoOM Board of Directors won't you? Kenglye's deviantART gallery. Damien Hirst. Jonas Mekas. Andrew brodhead. Natalia Rojas. My Modern Metropolis. Space and Culture › Welcome to Space and Culture – the international journal and weblog dedicated to social spaces of all kinds. Interactives | Exhibitions | 2008 | Design and the Elastic Mind | Index. NOX | Lars Spuybroek. Art in Context - Index. Vitali Hakko | Milas Kütüphane Otomasyon Sistemi 4.703.293. Cinemagraphs | THEE BLOG. There are times when, while lurking the web – or as I like to call it – conducting online research, you may stumble upon deliciously awesome work that makes you stop, pay attention and want more… This happened to me recently when I discovered the fuckin' (yes, so good, it made me curse) stunning collaborative work of Jamie Beck and Kevin Burg.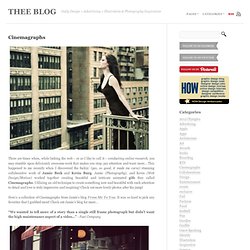 Jamie (Photography), and Kevin (Web Design/Motion) worked together creating beautiful and intricate animated gifs they called Cinemagraphs. Utilizing an old technique to create something new and beautiful with such attention to detail and love is truly impressive and inspiring! Hylozoic Ground - Home. Patricia Piccinini. Sky Series Selected Works 2011 | Eric Cahan.
/ Çağdaş Müzemani / Türkiye'de 2002-2012 Arası Müze Girişimleri Dökümü. Çağdaş zamanlarda insanlık bir müze salgınına tutuldu.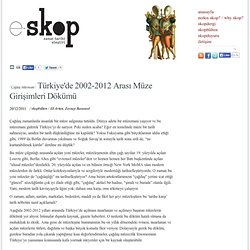 Dünya adeta bir müzemani yaşıyor ve bu müzemani giderek Türkiye'yi de sarıyor. Peki neden acaba? Eğer en temelinde müze bir tarih sahnesiyse, aniden bir tarih düşkünlüğüne mi kapıldık? Yoksa Fukuyama gibi birçoklarının iddia ettiği gibi, 1989'da Berlin duvarının yıkılması ve Soğuk Savaş'ın sonuyla tarih sona erdi de, "ne kurtarabilirsek kârdır" derdine mi düştük? Bu müze çılgınlığı sırasında açılan yeni müzeler, müzeleşmenin altın çağı sayılan 19. yüzyılda açılan Louvre gibi, Berlin Altes gibi "evrensel müzeler"den ve hemen hemen her Batı başkentinde açılan "ulusal müzeler"denfarklı. 20. yüzyılda açılan ve en bilinen örneği New York MoMA olan modern müzelerden de farklı. E-Dergi, Sanat Tarihi. Art History Today. I must have known Hasan Niyazi for about four to three years, though we never met more's the pity.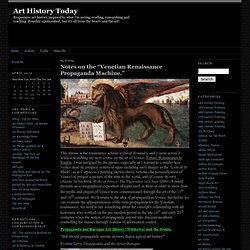 Thinking back on the exchanges we had, I got the impression that he was taking a long time to get used to Poussin. That's true for many people! One thing I do recall is that Hasan was fascinated by a remark that Poussin is reported – by Bellori- to have made that Caravaggio was brought into the world to destroy painting. Hasan was intrigued, perplexed and agitated by this remark as Caravaggio was one of his favourite artists on TPP.
Go here for a sample of his writing on Caravaggio. STREET ART UTOPIA - We declare the world as our canvas. KATALIST. Ayşe Erkmen. Journal Of Neuro-Aesthetic Theory #1 (1997-99) | Artbrain. Arts. Dream Worlds Revealed On Canvas. Along with some magnificent dreams, Jacek Yerka finds inspiration for his masterful paintings from his childhood memories: the places, remembered feelings and smells of 1950′s Poland.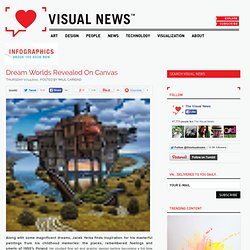 He studied fine art and graphic design before becoming a full time artist in 1980… and we're glad he did. His paintings will take you through incredible worlds of imagination, bending reality in captivating and clever ways fit to inspire a novel or film. See many more examples of his find paintings at yerkaland.com. See Also ENDEARING MONSTER DRAWINGS POP FROM THE SCREEN Via: hypeness.com.br. ISTANBUL MUSEUM OF MODERN ART. Tersninja.com. ARTER | Sanat İçin Alan. The Largest Public Art Event Ever! - Art By Chance Ultra Short Film Festival. SALT. The Museum of Modern Art.
Manga
INTERIORS (PAGE FOR RENE MAGRITTE) Pleasure 1927 The Lovers 1928 False Mirror 1928 The Treason of Pictures 1929 Los Angeles County Museum of Art.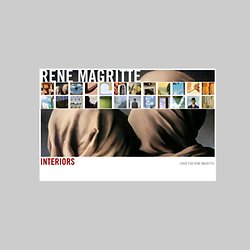 Heilbrunn Timeline of Art History | The Metropolitan Museum of Art. Icons (from the Greek eikones) are sacred images representing the saints, Christ, and the Virgin, as well as narrative scenes such as Christ's Crucifixion.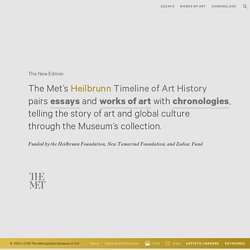 While today the term is most closely associated with wooden panel painting, in Byzantium icons could be crafted in all media, including marble, ivory, ceramic, gemstone, precious metal, enamel, textile, fresco, and mosaic. Icons ranged in size from the miniature to the monumental. Alexander Cozens -- -- High quality art prints, canvases, postcards, mugs -- Bridgeman Art on Demand.
DeviantART: where ART meets application! Artsy Magazine. ArtLex Art Dictionary. I AM NOT AN ARTIST - AN ANIMATED GIF PARANOIA ABOUT NONSTOP DESIGN WORKERS. We Feel Fine / by Jonathan Harris and Sep Kamvar. Arts. Çağdaş sanat neye yarar ya da huzursuz ruhlardan öğreneceğimiz ne var? «Entarteti Kunst» Düşünmeye ihtiyacınız, arzunuz, haliniz yoksa çağdaş sanat size hiçbir şey söylemez.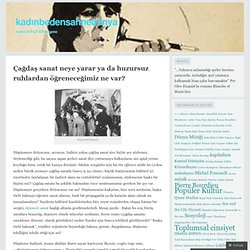 Söylemediği gibi, bu saçma sapan şeyleri sanat diye yutturmaya kalkanların sizi aptal yerine koyduğu hissi, ortak bir kanıya dönüşür. Sıkılan zenginler için bir tür eğlence midir bu (yoksa neden büyük sermaye çağdaş sanatla bunca iç içe olsun), küçük burjuvazinin kültürel iyi niyetinden faydalanan bir faaliyet alanı mı (entelektüel oyalanmanın, süslemenin başka bir biçimi mi)? Çağdaş sanata bu şekilde bakmadan önce unutmamamız gereken bir şey var. Düşünmeye gerçekten ihtiyacımız var mı? Junkculture. Art in the Picture.com - An introduction to art history.
---