Startups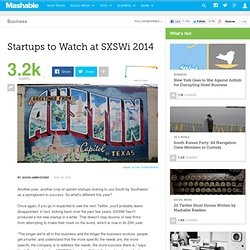 Startups to Watch at SXSWi 2014
Another year, another crop of upstart startups looking to use South by Southwest as a springboard to success.
7 Early Stage Startups to Watch in 2014
Watching the skies, keeping our ears to the ground – paying attention to the newest, most exciting startups is a pretty big part of what we do here at The Next Web. But now and again, we like to collaborate with other companies that share our focus. So, we teamed up with Beta List – a site that documents early stage and pre-launch startups – to bring you a shortlist of some of the most exciting startups that have just launched, or are just about to launch in one form or another.
From Silicon Valley to Silicon Alley, and Berlin's hip coffee shops to East London's Silicon Roundabout, the world is well versed in the global innovation boom towns. But have you heard of what's going on in Cyprus, Sweden or North Carolina? Today, with the decentralising nature of the Internet, distributed cloud technology and a growing sentiment toward entrepreneurship, the global startup ecosystem has never been so dispersed.
8 Emerging Tech Hubs You Should Pay Attention To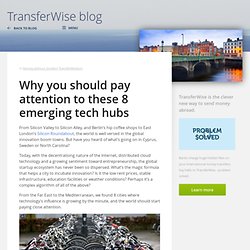 Over the years we've hosted plenty of great startup competitions at The Next Web with success stories from companies such as Waze, Rapportive, Onavo and Shutl that each went on to sell for millions in the years after their launch at The Next Web Conference. Earlier this year we set out to redesign our offering for startups and created a program called 'Boost', which we're co-hosting with WeTransfer. It's become much more than a pitching competition, we're now connecting startups with all of the resources they need to grow: capital, coverage and new customers.
15 Early Stage Startups to Watch
10 Startups to Watch in 2014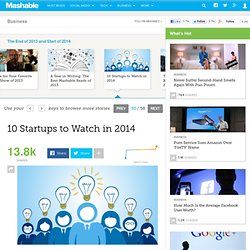 If you only focus on the multi-billion dollar valuations of young companies like Pinterest, Uber and Snapchat, you might assume 2013 has been a very good year for tech startups.
How Israeli Companies Can Go From Starving Startup To Growing Company
Noam Fine, co-Founder and CEO of Widdit, providing app developers engagement solutions over the mobile and Web platforms. We read every day about new startups that have raised capital and have just recently launched their app or platform.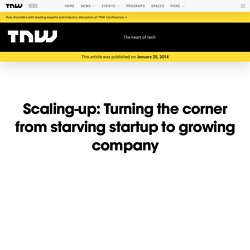 App.net, the social platform by Dalten Caldwell has launched a new crowdfunding service called Backer that allows companies to ask users for money before committing to build software features. The idea behind Backer is that when a company wants to add a new feature to its software, it should be able to test just how much users desire a hypothetical feature by asking them to commit money to the functionality being built before development even begins. App.net believes that this method works better than traditional methods of gauging user interest because "running a poll or doing informal research can easily lead to false positives" whereas asking users to commit money leads to more reliable results.
App.net launches Backer, a service to help startups and developers crowdfund new features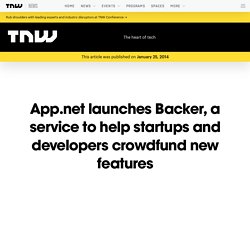 Winamp will get an encore after all. Radionomy, an online radio business based in Belgium, announced Tuesday that it has acquired the 15-year-old music player from AOL, along with Shoutcast, another AOL-owned property that serves up Internet radio.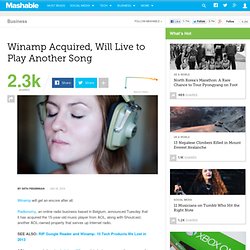 Winamp Acquired, Will Live to Play Another Song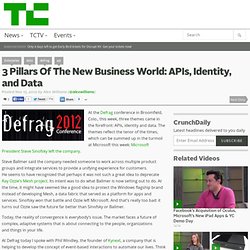 At the Defrag conference in Broomfield, Colo., this week, three themes came in the forefront: APIs, identity and data. The themes reflect the tenor of the times, which can be summed up in the turmoil at Microsoft this week: Microsoft President Steve Sinofsky left the company. Steve Ballmer said the company needed someone to work across multiple product groups and integrate services to provide a unifying experience for customers.
3 Pillars Of The New Business World: APIs, Identity, and Data
Editor's note: This is a guest post by Emre Sokullu, founder and chief architect of GROU.PS
How To Create A Minimum Viable Product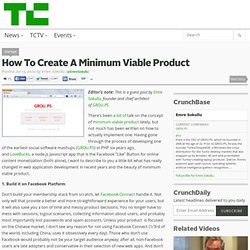 5 Startups Improving Society Through Technology
In our social entrepreneurship series, The World at Work, Mashable interviews the faces behind the startups and projects that are working to make a global impact.
May 24th, 2011 the Chubby Team 7 Comments Warning: Illegal string offset 'keywords_time' in /home/chubbybrain/public_html/blog/wp-content/plugins/internal_link_building.php_/internal_link_building.php on line 103 Your startup website / web application is ready to be used by the world. So while your friends and family use it and hopefully tell everyone they know about it and while you wait to hear back from bloggers/journalists who you hope will write about it and catapult you to "cewebrity" status, there are a ton of places you can go to submit your startup for free today.
Submit Your Startup - 32 Free Web Directories to Get You Users, Publicity and SEO
When we started building Flow, it was to scratch an itch. We were frustrated with having to use three different apps to manage our daily workflow, so we decided to build a solution ourselves. It took three of us nine months to go from napkin to reality.
Going from $0 to $500k in 1 Year with no VC Money
User Experience Vision For Startups
Editor's note: This guest post is written by Uzi Shmilovici, CEO and founder of Future Simple, the company behind Base—a simple CRM for small businesses. Welcome to 1889. The field of photography was just changed forever.
Only 10% of venture-backed entrepreneurs are women.
The Age of the Female-Centric Startup
Crowdsource Original Music with AudioDraft
TxtRoo Launches A Yelp For The Feature Phone Market
Is This the Best Startup Launch Video Ever?
Accelerating Innovation in Lebanon
The JOBS Act Passes Overwhelmingly in the House
Square set for 9 Figure Revenues in 2012
Early Adopter Recruiting Startup BetaBait Helps Users Show Their Love For Apps
Entrepreneur matchmaking service Founder2Be launches premium accounts
YC-Backed SendHub Lets Businesses Text Their Customers, And Teachers Text For Free