TESTS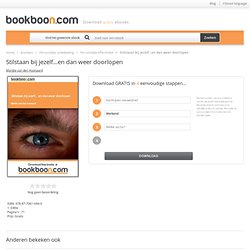 Stilstaan bij jezelf…en dan weer doorlopen
Voorwoord Er zijn veel manieren om met persoonlijke ontwikkeling bezig te zijn (bij werk ook wel professionele ontwikkeling genoemd). Ieder mens, ongeacht zijn leeftijd, of het nou uit privé-overwegingen of uit noodzaak voor het werk is, kan zich op duizend en één manieren ontplooien. De achterliggende gedachte bij iedere vorm van persoonlijke ontwikkeling is: bewustwording. Bewustwording? Jezelf leren kennen, inzicht krijgen in en eventueel doorbreken van patronen, systemen en processen die zich bij jou tijdens je leven voordoen in verschillende situaties.
COMPETENTIES - COMPETENCES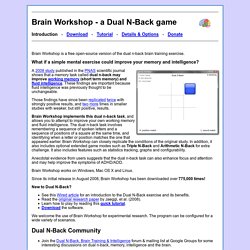 Introduction - Download - Tutorial - Details & Options - Donate Brain Workshop is a free open-source version of the dual n-back brain training exercise. What if a simple mental exercise could improve your memory and intelligence? A recent study published in PNAS, an important scientific journal, shows that a memory task called dual n-back improves working memory (short term memory) and fluid intelligence. These findings are important because fluid intelligence was previously thought to be unchangeable. Those findings have since been replicated twice with strongly positive results, and two more times in smaller studies with weaker, but still positive, results.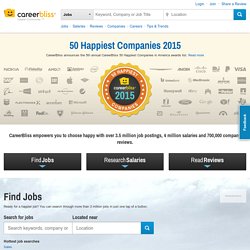 What do I like about working at NASA? Boldly going where none have gone before is the best part. -NASA Employee I love the diversity, their foundation for success and their flexibility with personal family matters.
MindForger - Outliner and Coaching Notebook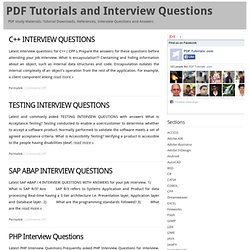 Latest interview questions for C++ ( CPP ). Prepare the answers for these questions before attending your job interview. What is encapsulation?? Containing and hiding information about an object, such as internal data structures and code. Encapsulation isolates the internal complexity of an object's operation from the rest of the application. For example, a client component asking read more