TESTS
SELF ANALYSIS. Stilstaan bij jezelf…en dan weer doorlopen. Voorwoord Er zijn veel manieren om met persoonlijke ontwikkeling bezig te zijn (bij werk ook wel professionele ontwikkeling genoemd).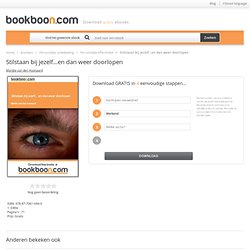 Ieder mens, ongeacht zijn leeftijd, of het nou uit privé-overwegingen of uit noodzaak voor het werk is, kan zich op duizend en één manieren ontplooien. De achterliggende gedachte bij iedere vorm van persoonlijke ontwikkeling is: bewustwording. Bewustwording? Jezelf leren kennen, inzicht krijgen in en eventueel doorbreken van patronen, systemen en processen die zich bij jou tijdens je leven voordoen in verschillende situaties.
COMPETENTIES - COMPETENCES. Brain Workshop - a Dual N-Back game. ASSESSMENT TESTS. LANGUAGES TESTS. TEST PORTALS. IQ TESTS. PERSONALITY TESTS. CareerBliss - Search Salaries, Company Reviews, and Jobs | CareerBliss. MindForger - Outliner and Coaching Notebook. PDF Tutorials | Interview Questions.
---