Travel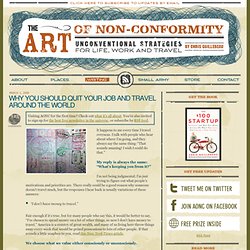 Why You Should Quit Your Job and Travel around the World
It happens to me every time I travel overseas. I talk with people who hear about where I'm going, and they always say the same thing: "That sounds amazing! I wish I could do that." My reply is always the same: "What's keeping you from it?"
Home | 1000 Places To See Before You Die | Workman Publishing Company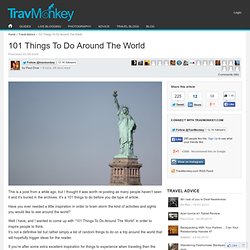 This is a post from a while ago, but I thought it was worth re-posting as many people haven't seen it and it's buried in the archives. It's a 101 things to do before you die type of article. Have you ever needed a little inspiration in order to brain storm the kind of activities and sights you would like to see around the world? Well I have, and I wanted to come up with "101 Things To Do Around The World" in order to inspire people to think. It's not a definitive list but rather simply a list of random things to do on a trip around the world that will hopefully trigger ideas for the reader.
Preachers Rock, Preikestolen, Norway Blue Caves - Zakynthos Island, Greece Skaftafeli - Iceland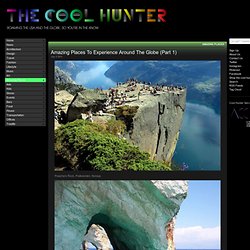 Train travel never seems to go out of fashion – whether chugging through the British countryside on an old steam locomotive or rolling through snow-caked Russian terrain on the Trans-Siberian, there are hoards of famous railway routes to fuel the travel wanderlust. But it's not all about the journey; there are a few destinations of interest too. These 11 railway stations have transcended the obligatory magazine kiosks and fast-food stands to offer a creative alternative to cramped subway tunnels and drab departure halls.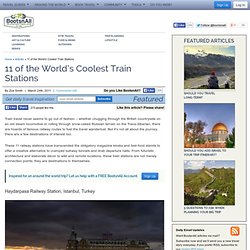 11 of the World's Coolest Train Stations