Zdougz
Sage Peachtree Accounting Software Program Solutions
Sage 50 Complete Accounting Get organized and become more productive with Sage 50 Complete Accounting 2014. Robust core accounting and customizable business management features save you time and money. Manage cash flow, customer payments, and collections Gain insight with custom reporting for budgeting, cash flow management, and benchmarking Get a high-level view of your key metrics Track inventory, plan purchases, or expand service offerings Reduce errors and deter fraud with screen-level security and a clear audit trail Learn More Sage 50 Premium Accounting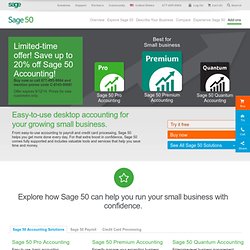 The future of User Interfaces
The best way to learn Scala depends on what you know already and the way you prefer to learn things. You will find there are a variety of different resources you can use to speed up the whole process. These include books, tutorials, training courses, presentations, and of course the Scala compiler for practice.
Learning Scala
jQuery UI offers a combination of interaction, effects, widgets, utilities, and themes designed to work well together or on their own.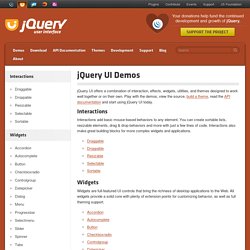 Soldering
This is the beetle robot instructables revisited a la MythBusters style! I originally made a instructables about my beetle robot version 1. It is now time to show you a new version of this wonderful robot.
How to Build a Robot - The BeetleBot v2 ( Revisited )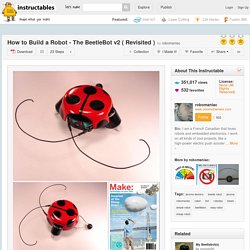 Computers contain so many useful parts and components that can be recycled, reused and re-purposed, that it's a shame to simply throw them away.
Computer Recycling and Repurposing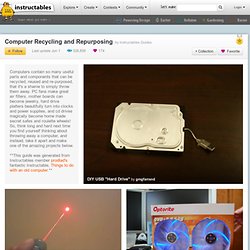 With Instructables you can share what you make with the world — and tap into an ever-growing community of creative experts.