Tips
101 Short Stories that Will Leave You Smiling, Crying and Thinking. Post written by: Marc Chernoff Email Since its inception eighteen months ago, our sister site Makes Me Think (MMT) has truly evolved into a remarkable online community.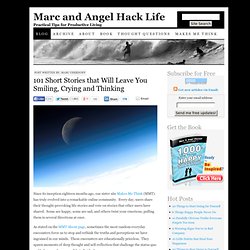 Every day, users share their thought-provoking life stories and vote on stories that other users have shared. Some are happy, some are sad, and others twist your emotions, pulling them in several directions at once. Things Other People Accomplished When They Were Your Age. 9 Tactics for Rapid Learning (That Most People Have Never Heard Of) & Scott H Young.
Whenever the subject of why some people learn faster comes up, I get a whole host of common answers: Some people are just naturally smart.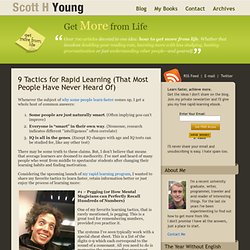 (Often implying you can't improve)Everyone is "smart" in their own way. (Nonsense, research indicates different "intelligences" often correlate)IQ is all in the genes. 10 Life-Enhancing Things You Can Do in Ten Minutes or Less. By It usually takes us much longer to change our moods than we'd like it to take.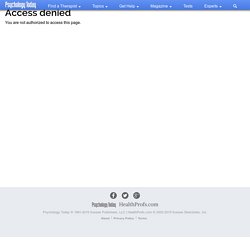 Here are ten things you can do in ten minutes or less that will have a positive emotional effect on you and those you love. . Tumblr_lviaemh2ET1r2n011o1_500.jpg (474×700) 50 Life Secrets and Tips | High Existence - StumbleUpon.
---