Presents
Printstagram - We Print Your Instagram Photos. Bienvenue sur le site de PERRET ANTIQUITES SCIENTIFIQUES. Travel Clothing for Men and Women: Multi-pocket Vests, Jackets, Shirts, Pants. Touchfire. I'm Watch | Weltweit die erste echte Smartwatch.
CONSTRVCT. FPS Russia mens tees | fpsrussiaeu. LED WATCHES & LCD WATCHES : Tokyoflash Japan. ThinkGeek :: Stuff for Smart Masses. Fashionably Geek — Clothing and accessories for the well-dressed geek. Pivothead | HD Video Recording Eyewear.
Cruzin Cooler Official Site. TicTocTrac. Tetris Lamp Lights Up When Stacked Instead of Disappearing. QLOCKTWO - Biegert & Funk. QLOCKTWO CLASSIC, a clock that tells time in words.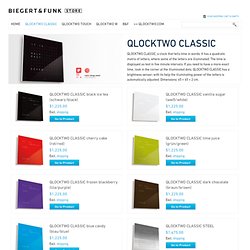 It has a quadratic matrix of letters, where some of the letters are illuminated. The time is displayed as text in five minute intervals. If you need to have a more exact time, look in the corner at the illuminated dots. Mapping Stereotypes Project by alphadesigner. Atlas of Prejudice 2 [English Edition] Get your copy on: Amazon US / Amazon UK / Amazon DE / Amazon FR / Amazon IT / Amazon ES Atlas der Vorurteile 2 [German Edition] Get your copy on: Amazon DE.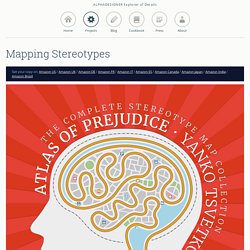 RIESENmikroben Plüschmikroben. Featured Things. View More Page 2 F-F-Fiddle by dsp39 Mar 24, 2014 Flexbot-quadcopter by Flexbot Mar 18, 2014 The Glaucus: A soft robot quadruped by gianteye Mar 24, 2014 Calendar Blocks by Kraaij Mar 23, 2014.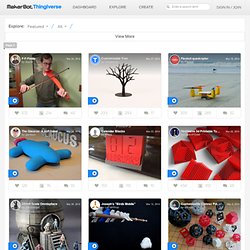 Sutter Uhren & Schmuck, Winterthur | QLOCKTWO. Zeit in zeitlosem Design.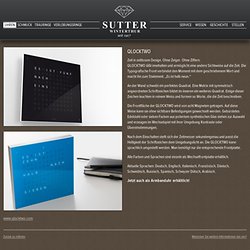 Ohne Zeiger. Ohne Ziffern.QLOCKTWO läßt innehalten und ermöglicht eine andere Sichtweise auf die Zeit. Die Typografische Front verbindet den Moment mit dem geschriebenem Wort und macht ihn zum Statement. "Es ist halb neun. Hut, Hüte und Mützen online im Shop • versandkostenfrei • Hut.de. Key Control Helps Find Missing Objects Around the House. As soon as GPS and other micro-location devices hit it big, a lot of ideas were generated around the notion of tagging lost items that frequently need to be re-found – keys, wallets and the like.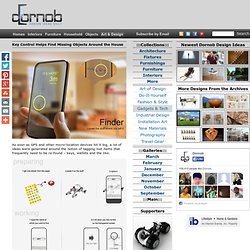 Few devices propose such a simple and user-friendly solution as this one, though, by Chu Wang, Qiujin Kou, Qian Yin & Yonghua Zhang – the RFID tracking sticker is nothing special, but the gadget that goes with it is just great. The main terminal helps direct you in three-dimensional space tower the missing object, guiding with arrows then highlighting with circles while showing the distance to your destination, all in the compact shape of a smartphone (perhaps some day it will become one with your cellular device, too!).
---