Random
UltraViolet
This was a first for me.
cotton eyed joe lawn mower
Caramell - Caramelldansen (english) 10 hours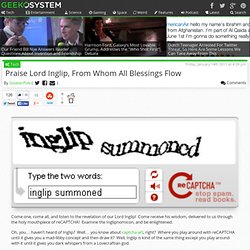 Come one, come all, and listen to the revelation of our Lord Inglip! Come receive his wisdom, delivered to us through the holy mouthpiece of reCAPTCHA! Examine the Inglipnomicon, and be enlightened.
Inglip Explained
Angry Fap.swf (Humor, wtf, NSFW)
9079
schoolFeed
It's time to update the entries in your browser's links toolbar. But with recent estimates putting the size of the internet at well more than 100 million distinct websites, it's getting harder and harder to get a handle on all the great stuff that's out there. That's why we've compiled this list.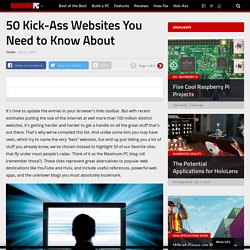 WTF Should I Do Today?
291.gif (GIF Image, 352 × 324 pixels)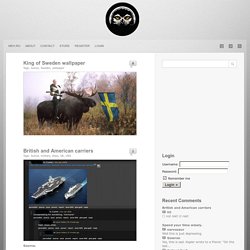 Rhino wallpaper Tags: rhino, wallpaper By Kyle Bastian Better make sure I look OK Tags: humor By DiePopular