Indoors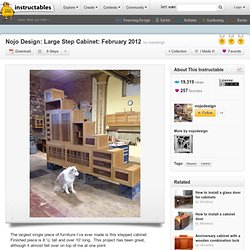 Nojo Design: Large Step Cabinet: February 2012
1.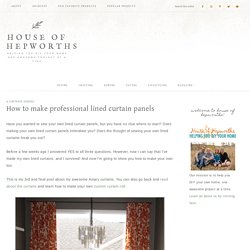 How to make professional lined curtain panels
This is my 3rd and final post about my awesome Aviary curtains.
Turn your free TJCC membership into your online crafty resume! That's right, everything you upload to the site will remain here beautifully stored, forever. It's all in one place and easy to share with friends, customers, and family!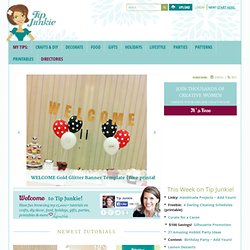 Yesterday, Ali shared Jonathan Lo's , of Happy Mundane fame, trick with contact paper that transformed a generic Ikea desk from "ho hum" to "oh wow". He worked similar magic on the ENTERI shelving unit with similar "swear it was a mid-century modern piece" results.
More Fun with Contact Paper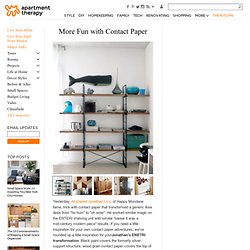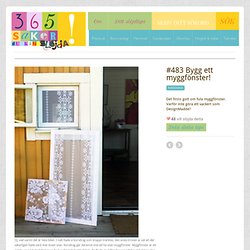 #483 Bygg ett myggfönster! « 365 saker du kan slöjda
Det finns gott om fula myggfönster.
Pallets: Movie Theatre
We just moved into a house about a month ago and I have been waiting to put pictures and decorations on the walls, because I want it to look just right.
Rope Art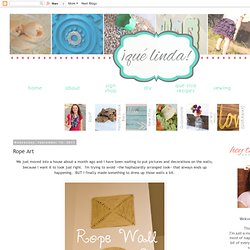 Episodes
WE MAKE CARPETS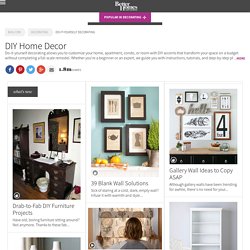 RM100: TV Shelf
Posted by ReadyMade
From the moment I saw it I knew it was meant to sit over my couch, like from before I had even bought our new sectional. I also knew I just had to put "our song" on it, "Bubble Toes" by Jack Johnson. That was before I knew the name of the art- it's "Homage to Music" check it out m-kay, Matthew Heller and I are on the same wavelength for this one.
✥ Matthew Heller Art Knock Off ✥
This idea was created to provide mosquito relief in Sweden, but I think it's a great DIY holiday gift as well.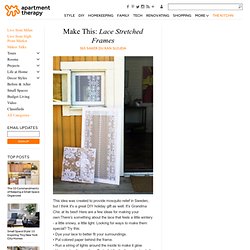 Make This: Lace Stretched Frames 365 Saker du Kan Slojda
Made By K
Worldstock Fair Trade | Overstock.com: Buy World Jewelry and Home Decor Online
Plastic Spoon Chandelier
31 minute project You'll need: Sakrete Quickset Concrete a bunch of rocks (perhaps dug up from your yard) a plastic bowl a large canned good chafing dish gel fuel pack PAM cooking spray newspaper plastic tub for mixing concrete stick to stir concrete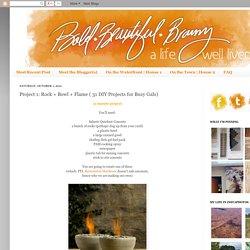 Tree Trunk Planters
Desert Indoors
it's overflowing: HOME TOUR
Handmade Coat Rack
finished . first we mocked everything out in the 1/2" black steel... we used two 4 foot pipes for the sides, and a 3 foot pipe for the top and two 18" pipes with a union for the bottom... we changed a few things at this point..
Olive and Love: Decorating with Shutters
Ah the shutter project .
My daughter in law found this large canvas, 30" x 40", at a garage sale. It was covered with camouflage print fabric and had a 2" tear in the middle, but it was a real bargain.
Blue Bookcase Painting