Market Research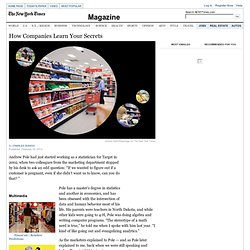 Pole has a master's degree in statistics and another in economics, and has been obsessed with the intersection of data and human behavior most of his life. His parents were teachers in North Dakota, and while other kids were going to 4-H, Pole was doing algebra and writing computer programs. "The stereotype of a math nerd is true," he told me when I spoke with him last year. "I kind of like going out and evangelizing analytics."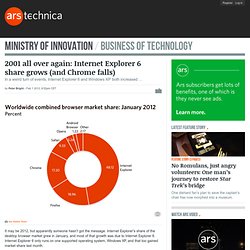 It may be 2012, but apparently someone hasn't got the message. Internet Explorer's share of the desktop browser market grew in January, and most of that growth was due to Internet Explorer 6. Internet Explorer 6 only runs on one supported operating system, Windows XP, and that too gained market share last month.
2001 all over again: Internet Explorer 6 share grows (and Chrome falls)
Why do statisticians answer silly questions that no one ever asks? - Briggs - 2012 - Significance
Significance Volume 9, Issue 1 , Article first published online: 8 FEB 2012 Options for accessing this content: If you have access to this content through a society membership, please first log in to your society website. If you would like institutional access to this content, please recommend the title to your librarian .