Self made tuto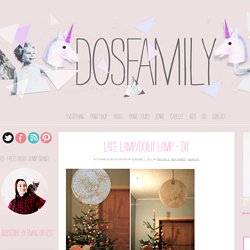 We are at our little cottage in Dalarna and we are fixing it up. So we are able to use it even in the winter. (Dalarna is in th middle/north of Sweden. To me and Jenny it's north but Sweden is a very tall country so I guess we are not even in the middle). Anyway it's great cause I have the time and space to do lots of DIY projects.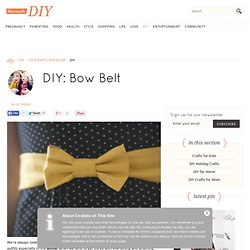 We're always looking for fun ways to add embellishments and touches of color to our outfits especially in the winter when we tend to get bored with everything and anything. With bows being fiercely back in style, what better way than with a bright bow belt! You can pick any color for this but we'd recommend something solid and cotton.
Stamp Carving on Vimeo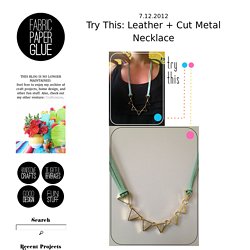 Try This: Leather + Cut Metal Necklace
my thrifty chic
Sep 6 This is a series of posts I'm doing on affordable art. Find my other posts in this series here: Potato Print Art Work, Modern Art DIY, Painted Words as Art. I was at a friend's home a few months ago and I asked her where she got her pretty thin wood frames. She laughed and told me to pick it up off the wall and look at the back. I was shocked to see that the "frame" was actually kraft paper tape.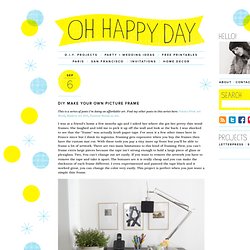 Pinwheel Party Favor DIY + Free Printable
Jan 17 by Amanda Jane Jones I've always had a soft spot for pinwheels.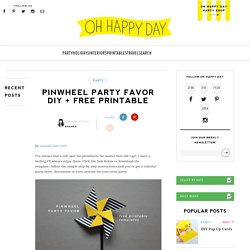 DIY Floral Party Hats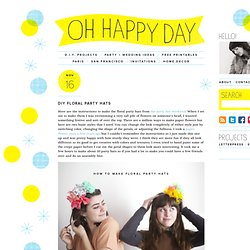 Nov 16 Here are the instructions to make the floral party hats from the party last weekend. When I set out to make them I was envisioning a very tall pile of flowers on someone's head, I wanted something festive and sort of over the top.