Self made tuto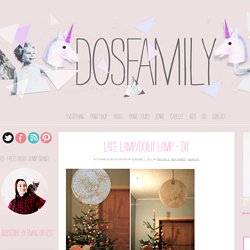 We are at our little cottage in Dalarna and we are fixing it up. So we are able to use it even in the winter. (Dalarna is in th middle/north of Sweden. To me and Jenny it's north but Sweden is a very tall country so I guess we are not even in the middle). Anyway it's great cause I have the time and space to do lots of DIY projects.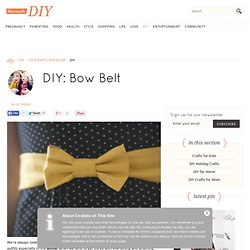 We're always looking for fun ways to add embellishments and touches of color to our outfits especially in the winter when we tend to get bored with everything and anything. With bows being fiercely back in style, what better way than with a bright bow belt! You can pick any color for this but we'd recommend something solid and cotton.
Stamp Carving on Vimeo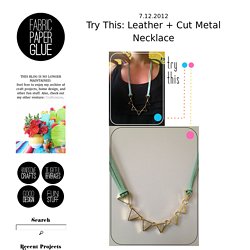 Try This: Leather + Cut Metal Necklace Not only is this little guy super easy to make, he might just be one of my favorite projects that I've created lately. Materials: 2 - 24" Leather Laces, 7 Metal Shapes, 6 large Jump Rings, PliersWithout any particular project in mind, I ordered these cut metal triangles from Etsy seller Geometric Land. You could order your own, or skim the jewelry supply aisle at the craft store for something similar.
When I was in China last summer, I remember noticing that most girls had ponytails tied with a scrunchie with bunny ears. I could never pull this off, but thought it was adorable, and kept it in mind for an Easter DIY. It's a great way to use fabric scraps, a simple accessory to wear at an Easter party, and a sweet Easter gift for a little girl. When I was done with the DIY, I saw that there was a similar one on YouTube. Since it's done, I'm still posting my version, but if you would rather follow video instructions, then just hop on over to Ann Le's video tutorial. Also, I wanted to take a picture on myself to show the final result, but I really REALLY look awful these days, as a result of that never-ending sickness and tiredness.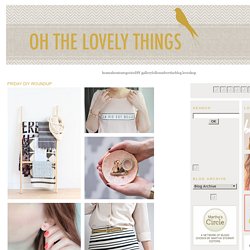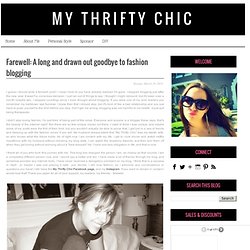 my thrifty chic
Okay ladies, let's talk fitness and weight loss. I don't normally delve into these topics as I am a really shitty healthy person. I grew up with terrible eating habits (yet was always skinny until I hit 23). I have to drag myself to the gym and I would rather have splinters shoved under my finger nails than go on a juicing cleanse (okay, maybe that's a bit extreme). But... I really do desire to be healthy and shed a few extra pounds in the process.
Hello friends! Today I am sharing the DIY tutorial for the Radiant Rhinestone Belt kit I designed for Wander & Hunt. It's a fun little project with maximum impact, and you can place your stones however you like to get totally different looks. (My version is less symmetrical and more random, as you can see.) Here's how: You Need: (more…)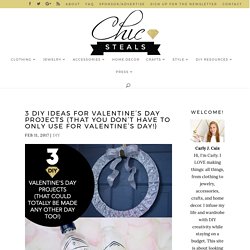 Sep 6 This is a series of posts I'm doing on affordable art. Find my other posts in this series here: Potato Print Art Work, Modern Art DIY, Painted Words as Art. I was at a friend's home a few months ago and I asked her where she got her pretty thin wood frames. She laughed and told me to pick it up off the wall and look at the back. I was shocked to see that the "frame" was actually kraft paper tape.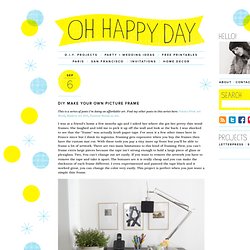 Pinwheel Party Favor DIY + Free Printable
Jan 17 by Amanda Jane Jones I've always had a soft spot for pinwheels.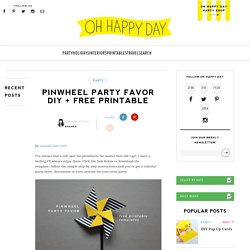 DIY Floral Party Hats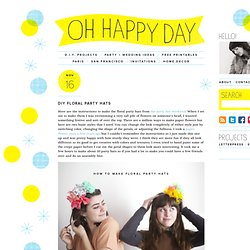 Nov 16 Here are the instructions to make the floral party hats from the party last weekend. When I set out to make them I was envisioning a very tall pile of flowers on someone's head, I wanted something festive and sort of over the top.