Ysinghrajput
Y Singh
Management Consultant
Mozilla Firefox Start Page. (3) Facebook.
Ubuntu
Paints. Marketing. Utilities. Utilities-SW. Emailers. Social. Send Large Files FREE - Send unlimited files, up to 2GB each.
Delicious. Marketing. Google+ Ysingh. Right to Information. Registration Of Sale Deed,Legal Opinion On Property,Legal Opinion On Real Estate. The transfer of title of real estate which is made to secure the performance of some act, such as payment of money by the person making the transfer.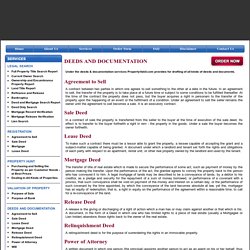 Upon the performance of the act, the grantee agrees to convey the property back to the person who has conveyed it to him. A legal mortgage of lands may be described to be a conveyance of lands, by a debtor to his creditor, as a pledge and security for the repayment of a sum of money borrowed, or performance of a covenant with a proviso, that such conveyance shall be void on payment of the money and interest on a certain day, or the performance of such covenant by the time appointed, by which the conveyance of the land becomes absolute at law, yet the, mortgagor has an equity of redemption, that is, a right in equity on the performance of the agreement within a reasonable time, to call for a re-conveyance of the land.
Pearltrees videos
Help.
---