Deisgn you
ImpressionFX PaintEngine is a Photoshop plugin filter that applies Impressionist style and other artistic paint effects to photos and images. Please see the PaintEngine Gallery for more examples of how ImpressionFX PaintEngine can turn your photos into works of art. This image is based on an original photo with several applications of PaintEngine, no other effect or color correction has been applied. more about ImpressionFX PaintEngine... ImpressionFX plugins work with many image editing packages that support Adobe Photoshop plugins under Windows 2000/XP/Vista, including Adobe Photoshop (versions 5.0 through CS4), Corel Photo Paint, Paint Shop Pro, and Irfan View.
graphics tools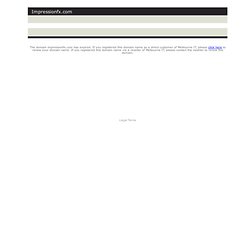 PageRage - Free Facebook layouts
blog themes
domain
Fracmetrica Black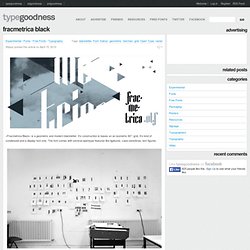 Fracmetrica Black »Fracmetrica Black« is a geometric and modern blackletter. It's construction is bases on an isometric 60°-grid. It's kind of condensed and a display font only.