Cooking
IAmA French Pastry Chef, AMA. : IAmA. Is there a site that has a weekly grocery plan as well as meals you can make with those groceries? : Frugal. Parmesan Zucchini Sticks w/ Marinara Sauce. I have been tying to clear some space in my freezer lately and I came across some marinara sauce that I had made a while ago.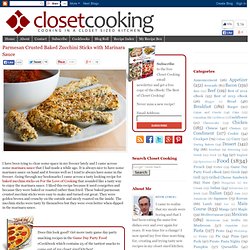 It is always nice to have some marinara sauce on hand and it freezes well so I tend to always have some in the freezer. Going through my bookmarks I came across a tasty looking recipe for baked zucchini sticks on For the Love of Cooking that sounded like a tasty way to enjoy the marinara sauce. I liked this recipe because it used courgettes and because they were baked or roasted rather than fried.
Prata Dogs. Note: A few of you have mentioned that the correct spelling for Prata should be PARATHA, as the wrappers in the photo below are spelled.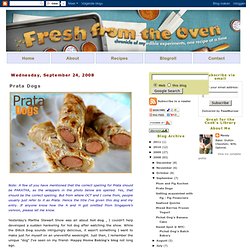 Yes, that should be the correct spelling. But from where OCT and I come from, people usually just refer to it as Prata. Seafood en Croute Recipe. Cook e-Tools.
Bread
Stuffed Zucchini. I like the simple things in life.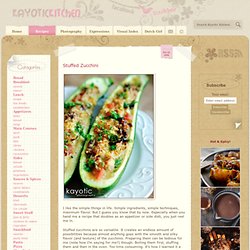 Simple ingredients, simple techniques, maximum flavor. But I guess you know that by now. Especially when you hand me a recipe that doubles as an appetizer or side dish, you just reel me in. Stuffed zucchinis are so versatile. It creates an endless amount of possibilities because almost anything goes with the smooth and silky flavor (and texture) of the zucchinis.
---