business culture
Get flash to fully experience Pearltrees
The ISO 9000 family addresses various aspects of quality management and contains some of ISO's best known standards. The standards provide guidance and tools for companies and organizations who want to ensure that their products and services consistently meet customer's requirements, and that quality is consistently improved. There are many standards in the ISO 9000 family, including: ISO 9001:2008 - sets out the requirements of a quality management system ISO 9000:2005 - covers the basic concepts and language ISO 9004:2009 - focuses on how to make a quality management system more efficient and effective ISO 19011:2011 - sets out guidance on internal and external audits of quality management systems. ISO 9001:2008 sets out the criteria for a quality management system and is the only standard in the family that can be certified to (although this is not a requirement). It can be used by any organization, large or small, regardless of its field of activity.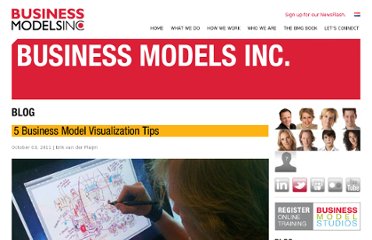 October 03, 2011 | Erik van der Pluijm Visualizations of business models are the best way to help tell the story of your business model. A good visualization combines design, storytelling and business sense into one attractive package that helps you to tell your story.
31-Mar-2013 Read Books on Leadership: The Leadership Bookstore is much more than a short list of recommended books. The Leadership Bookstore is your personal gateway to higher levels of business knowledge and leadership insights Ask any top leader how many books on leadership they have read. "Too many to count" will most likely be their answer. Top performing leader's read across many subjects.
Psychology is the study of the human mind and mental processes in relation to human behaviors - human nature. Due to its subject matter, psychology is not considered a 'hard' science, even though psychologists do experiment and publish their findings in respected journals. Some of the experiments psychologists have conducted over the years reveal things about the way we humans think and behave that we might not want to embrace, but which can at least help keep us humble. That's something. 1. 'Lord of the Flies': Social Identity Theory
*Adapted from Linda V. Berens and Dario Nardi, Understanding Yourself and Others: An Introduction to the Personality Type Code (Used with permission) There are 16 Personality Types.
By PATRICK LENCIONI Imagine two lists: One contains the qualities that a business person should have, and another includes the attributes that most business people would say they wouldn't want to have. There's only one term I can think of that might top both lists: vulnerability. Whether we're talking about leadership, teamwork or client service, there is no more powerful attribute than the ability to be genuinely honest about one's weaknesses, mistakes and needs for help. Nothing inspires trust in another human being like vulnerability -- there is just something immensely attractive and inspiring about humility and graciousness.
Organizational Psychology
Let's go through the books, and you can tell me what's important about them and why you like them. The first one on your list is The Invisible Gorilla: How Our Intuitions Deceive Us , by Christopher Chabris and Daniel Simons . These are the guys who did one of the most important pieces of research in social science, which is to show how little we actually see in the world around us.