Jazz
‪Byard Lancaster - Dogtown‬‏
‪Nina Simone - Sinnerman (THE BEST VERSION)‬‏
ANDY NARELL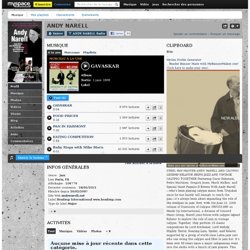 Bio: Header Banner Made with MyBannerMaker.com! Click here to make your own!
Dwight Trible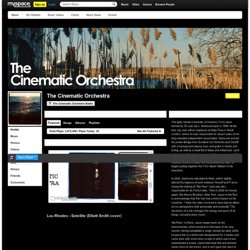 The aptly named Cinematic Orchestra (TCO) were formed by 30 year old J. Swinscoe back in 1999. At the time Jay was still an employee at Ninja Tune in South London, where he was responsible for export sales at the long-standing independent record label. Swinscoe arrived at London Bridge from Scotland via Yorkshire and Cardiff with a background playing bass and guitar in bands and DJing, as well as a head full of ideas and influences, such as his love of jazz bass players, rhythm sections and film soundtracks.
The Cinematic Orchestra
Chris Bowden does rehab
Bio: .. Let's face it, despite all its history, the myths and legends that surround its most famous exponents, the black and white photos, the recordings, the movies, even, the saxophone wasn't most contemporary music-makers idea of fun in the early nineties. Chris Bowden could easily have stayed one of the unsung backroom musicians of the British scene - a fine sax player, a talented and knowledgeable arranger and composer. He could have been a straight-up UK jazz man playing in tiny clubs to 30 or 40 devotees. He chose neither route.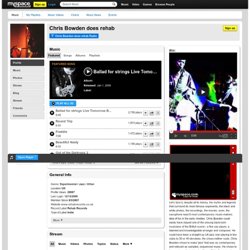 Le Monocle rit jaune BO Michel Magne
Jazz manouche - Discographie
Bio: D'un côté David Neerman . Électron libre de la jeune scène créative européenne. Poète lunaire du vibraphone . Aussi à l'aise dans l'univers précieux et évanescent de la chanteuse coréenne Youn Sun Nah que dans la spontanéité urbaine du slam ( Anthony Joseph & the Spasm Band ), le post jazz contemporain (le Collectif Slang ) ou la poésie millénaire de la musique mandingue.
KOUYATÉ & NEERMAN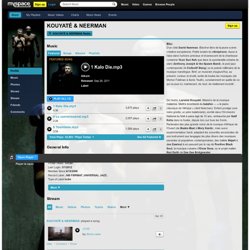 Herbie Hancock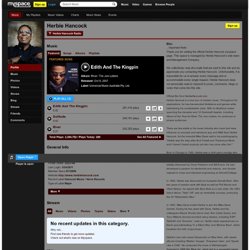 Official Bio from HerbieHancock.com Herbie Hancock is a true icon of modern music. Throughout his explorations, he has transcended limitations and genres while maintaining his unmistakable voice. With an illustrious career spanning five decades and 12 Grammy® Awards, including Album of the Year for River: The Joni Letters, he continues to amaze audiences. There are few artists in the music industry who have had more influence on acoustic and electronic jazz and R&B than Herbie Hancock. As the immortal Miles Davis said in his autobiography, "Herbie was the step after Bud Powell and Thelonious Monk, and I haven't heard anybody yet who has come after him." Born in Chicago in 1940, Herbie was a child piano prodigy who performed a Mozart piano concerto with the Chicago Symphony Orchestra at age 11.