Defense, Strategy, Tactics, Military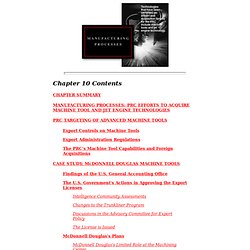 Export Controls on Machine Tools Export Administration Regulations The PRC's Machine Tool Capabilities and Foreign Acquisitions CASE STUDY: McDONNELL DOUGLAS MACHINE TOOLS Findings of the U.S.
U.S. NATIONAL SECURITY AND THE PEOPLE'S REPUBLIC OF CHINA -- CHAPTER 10
final_machine_tool_report.pdf (application/pdf Object)
Russian Air Force to Receive More... International Debut for F-35 at Farnborough,... World First: Neuron UCAV flying in... USAF to complete upgrading the F-22... Russian Air Force to ReceiveMore MiG-29SMT Royal Air Force's II(AC) Squadron foils insurgent bombers in Afghanistan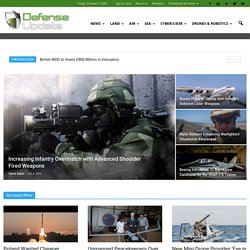 Geopolitical Intelligence, Strategic Intelligence, Diplomacy News, World Affairs & Geopolitics - ISRIA.com
China's Military Academies 2012-06-21 — The 2012 International Security Seminar was held at the College of Defense Studies of the National Defense University (NDU) of the Chinese People's Liberation Army (PLA) on June 20, 2012. The experts an... 2012-05-29 (China Military News cited from PLA Daily) — A piece of good news was sent from Buenos Aires of Argentina to the Dalian Naval Academy of the Navy of the Chinese People's Liberation Army (PLA) on the morni... 2011-12-08 (China Military News cited from tehrantimes.com) – An informed source in the Iranian military has said that Russian and Chinese officials have asked for permission to inspect the U.S. spy drone that was recent... 2011-11-29 (China Military News cited from PLA Daily) – In late November, at an airport in Northwest China, a warplane using jet fuel landed safely, marking that the problem of color-changing of jet fuel in storage and u...
China Military Power Mashup | Archive | China's Military Academies
Terrorist Groups
Terrorist Groups The organizational structure of a group determines its strengths and weaknesses. A general knowledge of the prevalent models of terrorist organizations leads to a better understanding of their capabilities. Knowledge of the different labels and systems of classification that have been applied to groups and individuals aid us in discarding useless or irrelevant terms, and in understanding the purposes and usefulness of different terminologies. In recent times, the popular image of a terrorist group operating according to a specific political agenda and motivated by ideology or the desire for ethnic or national liberation dominated our understanding of terrorism.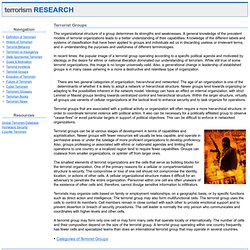 Home Research Email this article Print this article by Richard Fisher, Jr. Published on July 26th, 2006 ARTICLES
International Assessment and Strategy Center > Research > China Sows The Whirlwind: Implications of Hezbollah's Iranian-Chinese Weapons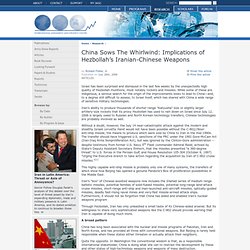 President Obama laid out his new intelligence policy Friday at the Department of Justice where he defended the practices of the National Security Agency while also announcing the end of storing phone records of U.S. citizens. What he didn't do was apologize for U.S. intelligence agencies spying on foreign government leaders. The leaders of notable U.S. government allies to include Germany's Chancellor Angela Merkel and Brazilian President Dilma Rousseff have criticized the U.S. when it was uncovered that U.S. intelligence agencies had collected intelligence on them and their governments. Like much of the information recently discovered about NSA's collection practices, former NSA contractor Edward Snowden released data that connected the U.S. to spying on the world leaders.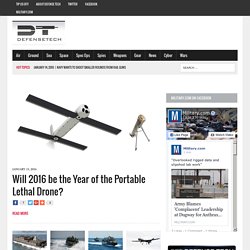 Situation Report: Expert analysis, briefings and commentary from across the political spectrum. Preserving Ukraine's European Choice by Stephen Larrabee, 24 Dec -- "With tens of thousands defiant protestors marching in the streets of Kiev, the crisis in Ukraine continues to evolve with no clear resolution in sight. At stake are Ukraine's future political orientation and the balance of power in Central Europe. ..."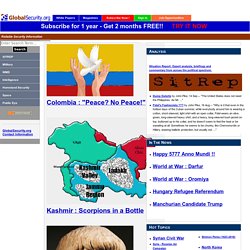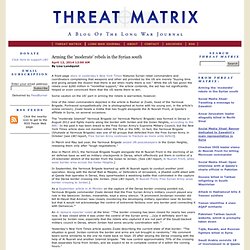 Threat Matrix - By The Long War Journal
April 12, 2014 12:00 AMBy Lisa Lundquist A front page story in yesterday's New York Times features Syrian rebel commanders and coordinators complaining that weapons and other aid provided by the US are merely "buying time and giving people the illusion that there is aid when really there is not." While the US has given the rebels over $260 million in "nonlethal support," the article contends, the aid has not significantly helped or even convinced them that the US wants them to win. Some caution on the US' part in arming the rebels is warranted, however. One of the rebel commanders depicted in the article is Bashar al Zoabi, head of the Yarmouk Brigade.