Random
The Amazing iOS 6 Maps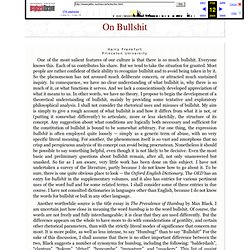 One of the most salient features of our culture is that there is so much bullshit.
A interesting essay about the bullshit, really!. by yogurtito Jan 5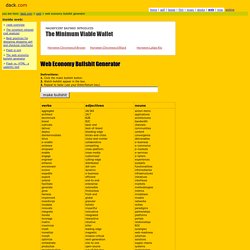 Here's what the critics are saying: Your site is brilliant!
A great tool to look smart, people will believe almost anything...and is hella fun too by yogurtito Jul 2
(´・ω・`)
Hilarious exam answers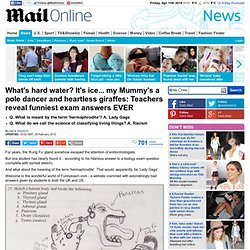 Q. What is meant by the term 'hermaphrodite'? A.
Who doesn't love this kind of stuff? by yogurtito Jul 2
PARITY TIME
Martial Arts Move Generator
Spreekillers.ch
Be up to date with the latest challenges! by yogurtito Dec 18
You should install Linux
Da Ebonics Page - Translate English into Ebonics with the Pimp Translator - Nightly
AudioQuest K2 terminated speaker cable - UST plugs 8' (2.44m) pair: Electronics
Read the customer reviews, completely hilarious! by yogurtito Jan 4
babby
Evoticon