Recipes
Kids Week: Frozen Pudding Pops! Nothing says kids and summer time like something frozen on a stick!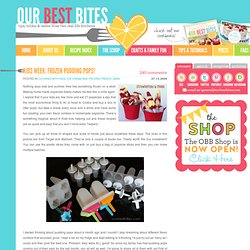 Making home made popsicles totally makes me feel like a child again. I realize that if your kids are like mine and eat 27 popsicles a day that the most economical thing to do is head to Costco and buy a box of otter pops, but take a break every once and a while and have some fun creating your own flavor combos in homemade popsicles. Berries 'n Cream Chia Pudding. I've just chosen the 3 winners of the cacao powder giveaway!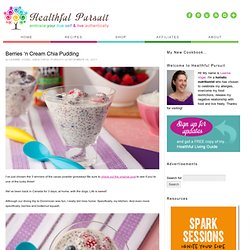 Be sure to check out the original post to see if you're one of the lucky three! We've been back in Canada for 3 days, at home, with the dogs. Life is sweet! Pineapple Mango Salsa. I Breathe...I'm Hungry...: Cheesy Cauliflower Tater Tots. Welcome to IBIH to all of you newbies coming over from Pinterest!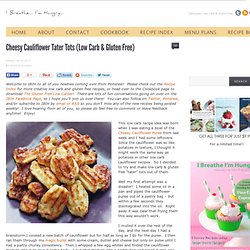 Please check out the Recipe Index for more creative low carb and gluten free recipes, or head over to the Cookbook page to download The Gluten Free Low Carber! There are lots of fun conversations going on over on the IBIH Facebook Page, so I hope you'll join us over there! Review and Giveaway: Edible Cocktails. **Giveaway Closed 5/15/12** During the summer I buy most of my produce at Chicago's Green City Market—a fantastic farmer's market that connects local producers and farmers to chefs, restaurateurs, food organizations, and the public.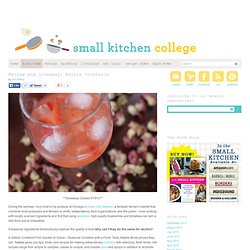 I love cooking with locally sourced ingredients and find that using seasonal, high-quality blueberries and tomatoes can turn a dish from dull to irresistible. If seasonal ingredients tremendously improve the quality of food why can't they do the same for alcohol? In Edible Cocktails:From Garden to Glass—Seasonal Cocktails with a Fresh Twist, Natalie Bovis proves they can. Shamrock Protein Milkshake! | Dashing Dish. In case you aren't aware, McDonald's has a thick and creamy green milkshake on their menu just for St.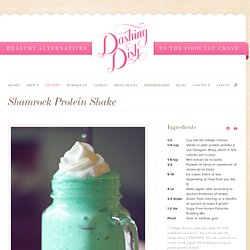 Patty's Day. A small size "Shamrock Shake" has 400 calories and 60 grams of sugar! Baked Raspberry Pancake | blogresipi.
---