Farmington Library
HomePage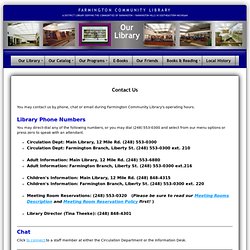 Library Phone Numbers There is a single phone system that servers both Branches of the Library.
Contact us
Annette Weiss, Librarian Selector Here is a first-class selection of outstanding fiction titles, old and new, with brief but helpful annotations, sponsored by the Farmington Friends of the Library. There is also a great selection of non-fiction titles to match this.
Great Reads: Books to Go!—Fiction Titles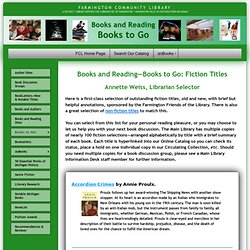 Community Calender
The Farmington Community Library is a District Library serving the two communities of Farmington and Farmington Hills in southeastern Michigan, with a combined population of 90,112 ( official 2010 Census figure ).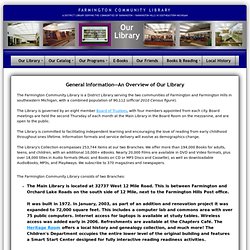 General Information
Web Resources
Yippy search engine partners with HighBeam Research and Encyclopedia.com | Backstories – The blog about trends behind the news and how to surface the best research from HighBeam Research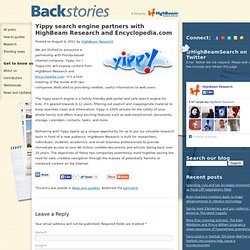 We are thrilled to announce a partnership with Florida-based internet company, Yippy, Inc.! Yippy.com will expose content from HighBeam Research and Encyclopedia.com —it's a true meeting of the minds with two companies dedicated to providing credible, useful information to web users.