Yipperbore
Amazing and Interesting Facts Generator – Mental Floss
1.The Dead Sea Scrolls were discovered in eleven caves along the northwest shore of the Dead Sea between the years 1947 and 1956. The area is 13 miles east of Jerusalem and is 1300 feet below sea level. The mostly fragmented texts, are numbered according to the cave that they came out of. They have been called the greatest manuscript discovery of modern times. See a Dead Sea Scroll Jar.
25 Fascinating Facts About the Dead Sea Scrolls @ Century One Bookstore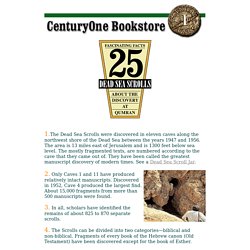 A sample Medicare card. There are separate lines for basic Part A and Part B's supplementary medical coverage, each with its own date. There are no lines for Part C or D, which are additional supplemental policies for which a separate card is issued.
Medicare (United States)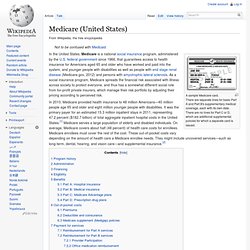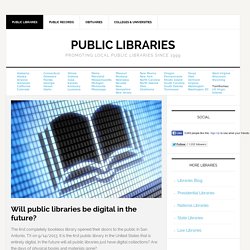 Public Libraries
"Lives change @ your Library" is the official theme for this year's National Library Week. To kick off the event, on Monday, April 14, the American Library Association (ALA) released its "2014 State of America's Libraries Report." The 79-page report covers all things "library," including politics, technology, laws, and even architecture. But maybe the most important news – and a top priority of the ALA – is how libraries are transforming in order to remain vital and integral to their communities.
Kool Group Research
AOL.com - News, Sports, Weather, Entertainment, Local & Lifestyle
WorldCat.org: The World's Largest Library Catalog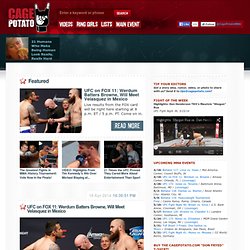 (MMA competition can provide the stability necessary for a person to beat addiction. It can also create the physical and emotional chaos that leads to drugs in the first place.) By Santino DeFranco For months I've wanted to get started on an article discussing drug use among MMA athletes, but just haven't gotten my fingers to the keyboard. For some reason, after seeing Dennis Siver's positive test for HCG recently — probably the least worrisome drug I've ever seen someone test positive for — I've decided to get going with it.
MMA News & UFC News | Cagepotato
The WWW Virtual Library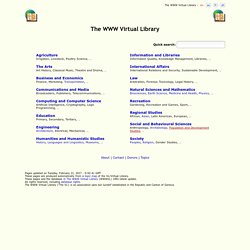 The WWW Virtual Library : en · es · fr · zh About | Contact | Donors | Topics Pages updated on Friday, August 16, 2013 - 7:48:42 GMT .These pages are produced automatically from a topic map of the VL/Virtual Library. These pages and the database © The WWW Virtual Library (WWWVL) 1991-latest update.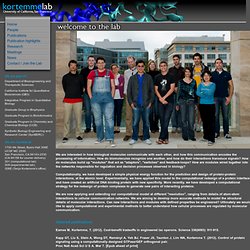 Kortemme Lab, UCSF | Home
We are interested in how biological molecules communicate with each other, and how this communication encodes the processing of information. How do biomolecules recognize one another, and how do their interactions transduce signals? How do molecules build up "modules" that act as "adaptors", "switches" and feedback-loops?