Tree of Wonders
Awesome pictures from around the world | Vivi The Mage. Someone sent me these in a chain email, it was horribly formatted.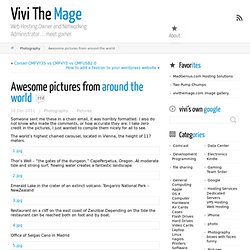 I also do not know who made the comments, or how accurate they are. I take zero credit in the pictures, I just wanted to compile them nicely for all to see. The world's highest chained carousel, located in Vienna, the height of 117 meters. Thor's Well – "the gates of the dungeon." CapePerpetua, Oregon. The most awesome story i ever heard Funny Pictures Add Funny.
20 Awesome Products And Design Ideas. World's Tallest Buildings 2015. World's Tallest Buildings 2020 These are the potential tallest skyscrapers of the world for 2020 Buildings which are currently proposed and under-construction are included in this diagram, along with existing buildings, if they are expected to be complete by 2020.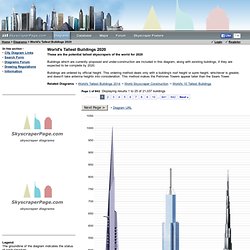 Buildings are ordered by official height. This ordering method deals only with a building's roof height or spire height, whichever is greater, and doesn't take antenna heights into consideration. The 50 Most Beautiful Natural Waterfalls in the World. The word "waterfall" is pretty self-explanatory: a mass of flowing water rapidly dropping over a steep cliff.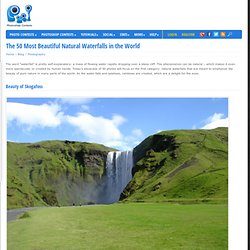 This phenomenon can be natural – which makes it even more spectacular, or created by human hands. Today's showcase of 50 photos will focus on the first category: natural waterfalls that are meant to emphasize the beauty of pure nature in many parts of the world. As the water falls and splahses, rainbows are created, which are a delight for the eyes. Beauty of Skogafoss.
---