Prank
Hacking an Electronic Road Sign is Not That Hard. Here's How You Do It [IMAGE
Slammin' Ninja Smoke Bombs!
Seeing this has made me extremely terrified of browsing bookshelves | Humor Definition
Hmm. Angry Hornet You Say?
Id rather delete their system32..
digg Sharebar digg For anybody who has never seen "Just for laughs" it is a hidden camera show. One of their gags is of a man dressed as Jesus performing 'Miracles'. Here is a compilation of all the Jesus miracles so hope you enjoy :) Craig Burr (Masked Magic) has been performing magic for just over 10 years and wants to give all newcomers to the art of magic a better start through his writings. This website was originally started in 2010 as a social network and gathering place for magicians.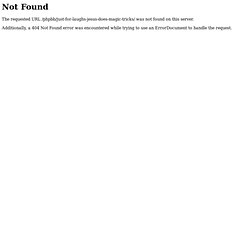 Just For Laughs Jesus Does Magic Tricks - Masked Magic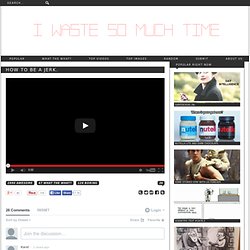 How to be a jerk.
Popular What the what? Top videos Top images Random Submit
Funny stick deodorant prank
DXvsHardyBoys's Channel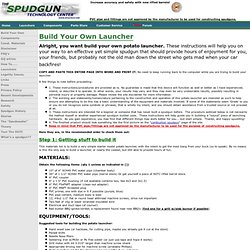 The Spudgun Technology Center - Your Source for Spudgun Parts, information, and more!
Build Your Own Launcher Alright, you want build your own potato launcher. These instructions will help you on your way to an effective yet simple spudgun that should provide hours of enjoyment for you, your friends, but probably not the old man down the street who gets mad when your car backfires! COPY AND PASTE THIS ENTIRE PAGE INTO WORD AND PRINT IT. No need to keep running back to the computer while you are trying to build your launcher.