Social
Réseau social Entreprise - RSE. Experience IBM Connections. IBM Connections provides more than point-to-point communication, it weaves assets and people together into a meaningful context.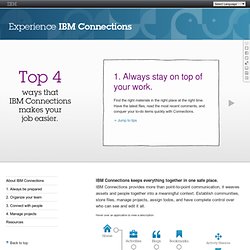 Establish communities, store files, manage projects, assign todos, and have complete control over who can see and edit it all. 1. INFORMATION ET INTELLIGENCE COLLECTIVE. Ethique sur etiquette. Créé en 1995, le Collectif Éthique sur l'étiquette regroupe des associations de solidarité internationale, des syndicats, des mouvements de consommateurs et des associations d'éducation populaire.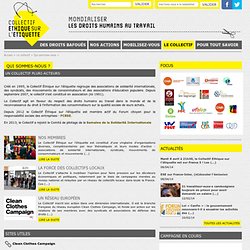 Depuis septembre 2007, le collectif s'est constitué en association (loi 1901). Le Collectif agit en faveur du respect des droits humains au travail dans le monde et de la reconnaissance du droit à l'information des consommateurs sur la qualité sociale de leurs achats. Observatoire sur la Responsabilit? Soci?tale des Entreprises. AFTT Association Fran?aise du T?l?travail et des T?l?activit?s.
---