Religious/Spiritual
The Origins of Sikh Dharma | Sikh Dharma International. Some of the information given below has been adapted from Living Reality by Dr.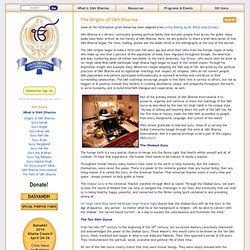 Bibiji Inderjit Kaur. Sikh Dharma is a vibrant, continually growing spiritual family that includes people from across the globe. Thebigview.com - Pondering the Big Questions. Eastern philosophy | books tagged eastern philosophy. Someone asked the Dalai Lama what surprises him most. This was his response. ~ Click here for how to meditate.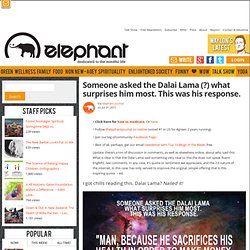 Or here.~ Follow @elephantjournal on twitter (voted #1 in US for #green 2 years running)~ Join our big ol'community Facebook Page.~ Best of all, perhaps, get our email newsletter with Top 10 Blogs of the Week, free.Update: there's a ton of discussion in comments, as well as elsewhere online, about who said this. What is clear is that the Dalai Lama said something very near to this (he does not speak fluent English). See comments. In any case, it's quote or sentiment we appreciate, and the 2.0 nature of the internet, in this case, has only served to improve the original, simple offering that is this inspiring quote. ~ ed. Marcusaurelius picture on VisualizeUs - StumbleUpon. Osho World: Vision of an Enlightened Master [Meditation Discourses and books] True Hinduism: homosexual.