Religious/Spiritual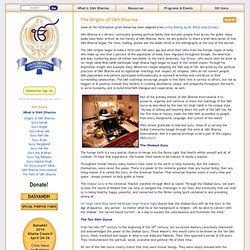 Some of the information given below has been adapted from Living Reality by Dr. Bibiji Inderjit Kaur. Sikh Dharma is a vibrant, continually growing spiritual family that includes people from across the globe.
The Origins of Sikh Dharma | Sikh Dharma International
thebigview.com - Pondering the Big Questions
eastern philosophy | books tagged eastern philosophy | LibraryThing
Someone asked the Dalai Lama what surprises him most. This was his response. | elephant journal
~ Click here for how to meditate.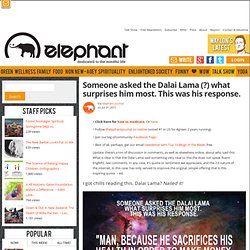 marcusaurelius picture on VisualizeUs - StumbleUpon
Osho World: Vision of an Enlightened Master [Meditation Discourses and books]
True Hinduism: homosexual