Webdesign
Roam Design Blog » Blog Archive » Free Vector Icons
Advertisement Every now and then we look around, select fresh high-quality free fonts and present them to you in a brief overview. The choice is enormous, so the time you need to find them is usually time you should be investing in your current projects. We search for them and find them so that you don't have to. In this selection, we're pleased to present Piron, Nobile, St Marie, Code, Arcus, Crimson Text, Quadranta, Juice, Prociono, Mr Jones, Ibarra Real and various useful symbol fonts. Please note that some fonts are for personal use only and are clearly marked as such.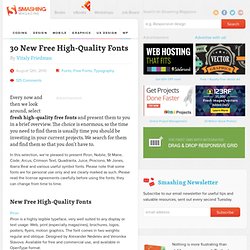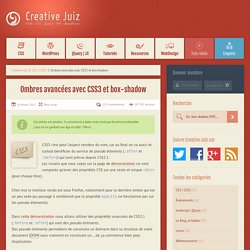 Cet article a 3 années. Il commence à dater, lisez-le donc en gardant son âge en tête ! Merci publié le Lu 115 124 fois.
This post is about 30 exceptional CSS based layouts for inspiration . CSS has tremendous power to control the layout of web pages and change them instantly with one click just like WordPress themes . CSS based layouts play an important role in the performance and search engine rankings. So their selection is very important and critical step.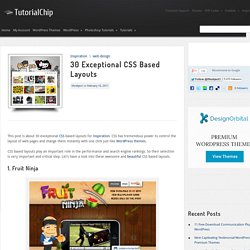 30 Exceptional CSS Based Layouts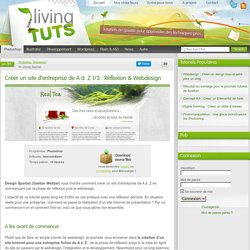 Design Spartan (Gaétan Weltzer) vous montre comment créer un site d'entreprise de A à Z en commençant par la phase de réflexion puis le webdesign. L'objectif de ce tutoriel assez long est d'offrir un cas pratique avec une réflexion derrière. En situation réelle pour une entreprise, comment se passe la réalisation d'un site Internet de présentation ? Par où commence-t-on et comment finit-on, voici ce que nous allons voir ensemble.
CSS3 is gaining momentum, despite the fact that the standard hasn't even been finalized. There are hundreds of tutorials out there to teach designers how to use it, but unfortunately a lot of them cover the same ground. And some of the tutorials teach designers to do things that they might not think of as useful, though the techniques can usually be adapted to fit a project perfectly. Below are more than fifty awesome CSS3 tutorials. Many are strictly CSS and HTML based, while others also incorporate JavaScript. If you have a favorite technique or tutorial that's not included below, please share it in the comments!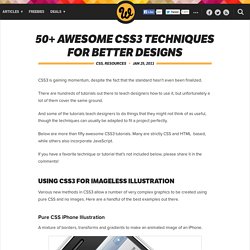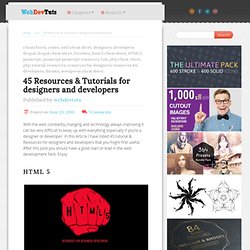 45 Resources & Tutorials for designers and developers
cheatcheets, codes, css3 cheat sheet, designers, developers, drupal, drupal cheat sheet, Freebies, html 5 cheat sheet, HTML5, javascript, javascript javascript resources, List, php cheat cheet, php tutorial, resources, resources for designers, resources for developers, themes, wordpress cheat sheet With the web constantly changing and technology always improving it can be very difficult to keep up with everything especially if you're a designer or developer. In this Article I have listed 45 tutorial & Resources for designers and developers that you might find useful. After this post you should have a good start or lead in the web development field. Enjoy
Showcase of Beautiful Designers Websites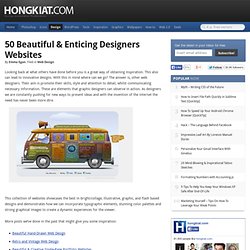 Looking back at what others have done before you is a great way of obtaining inspiration. This also can lead to innovative designs. With this in mind where can we go? The answer is, other web designers. Their aim is promote their skills, style and attention to detail, whilst communicating necessary information.
There is a thin line between design and development, and as we move into a new decade, this line is becoming extremely blurry. Is it enough to draw beautiful mock ups in Photoshop? Maybe 5 years ago. These days, the average internet user requires more.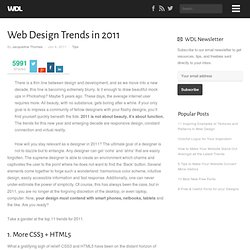 Un site Web n'a pas forcément besoin de graphismes