Individual blogs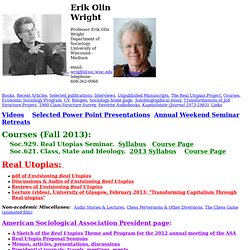 Erik Olin Wright
Books, Recent Articles, Selected publications, Interviews, Unpublished Manuscripts, The Real Utopias Project, Courses, Economic Sociology Program, CV, Recipes, Sociology home page, Autobiographical essay, Transformations of Job Structure Project, 1980 Class Structure Survey, Favorite Audiobooks, Kapitalistate (Journal 1973-1983), Links Videos Selected Power Point Presentations Annual Weekend Seminar Retreats Courses (Fall 2013):
Neil Smith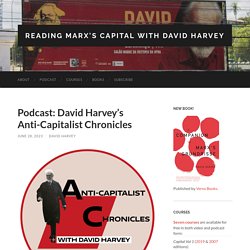 What Are the Economics of the Creative Economy?The Graduate Center, CUNY New York City December 2, 2013 Graduate Center geographer David Harvey, author of Rebel Cities; Harvard economist Edward Glaeser, author of Triumph of the City; and Seth W. Pinsky, former president of the NYC Economic Development Corporation, debate the economic realities of New York's creative and knowledge-based industries. Adam Davidson, host of NPR's Planet Money, moderates.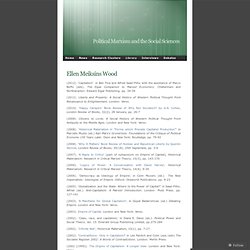 Ellen Meiksins Wood
(2012). 'Capitalism' in Ben Fine and Alfred Saad-Filho with the assistance of Marco Boffo (eds). The Elgar Companion to Marxist Economics. Cheltenham and Northampton: Edward Elgar Publishing. pp. 34-39 (2012).
Articles: "Subaltern Studies Revisited - a Response to Partha Chatterjee [Longer version]," Economic and Political Weekly, March 1, 2014. [Download/read: SubalternStudiedRevisited.pdf, 224.12 kB] "Capitalism, Class, and Universalism: Escaping the Cul-de-sac of Postcolonial Theory," The Socialist Register, 2014. [Download/read: Capitalism, Class.pdf, 76.88kB]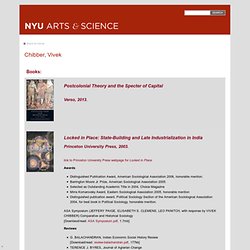 Vivek Chibber
Ernest Mandel
Mustafa Sönmez
Türkiye'yi sarsan yolsuzluk operasyonları ile ilgili inşaat ve imar alanlarında da ciddi iddialar var. Yazılarında konuyu geniş ölçekte ele alan Mustafa Sönmez'e biz de geniş ölçekten sorularımızı sorduk. İnşaat ekonomisi ile yolun sonuna gelindiğini belirten Sönmez, Kanal İstanbul, 3.Köprü, 3. Havaalanı gibi projelerin de ekonomideki çaresizliğin ürünü olduğunu söyledi. Sönmez, yolsuzluk operasyonlarının AKP ve Cemaat arasındaki çekişmeden kaynaklandığını belirterek ilginç bir de tespit yapıyor: "Gezi direnişi Cemaate operasyonlar için cesaret verdi." Serkan Ayazoğlu: Başlayan yolsuzluk operasyonları kimileri tarafından devlet krizi olarak adlandırılıyor.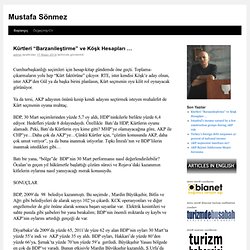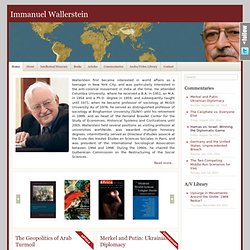 South Africa after Mandela January 1st, 2014 The icon is dead. Long live what?
The IGS is a non-profit organization whose aim is to facilitate the communication and exchange of information among the very large number of individuals from around the world who are interested in the life and work of Antonio Gramsci (1891-1937), the Italian socialist, political theorist, and activist. The IGS website includes a biography and chronology of Antonio Gramsci's life, an archive of photographs, documents, and on-line articles related to his life and work, as well as links to his writings. In addition, the IGS website includes academic and authoritative essays and articles on Gramscian studies and concepts related to Antonio Gramsci's work, as well as back issues of the IGS Newsletter. The documentary film "New York and the Mystery of Naples: A Journey through Gramsci's World" is availble for viewing in the Audio and Video section of this site. Membership to the International Gramsci Society is available on-line.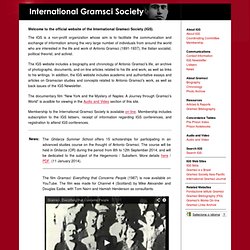 Michael Burawoy
Erinç Yeldan
Ralph Miliband