T_LAB_GL
Community Guide to PostgreSQL GUI Tools - PostgreSQL Wiki. Alternate Guides Much of this page is somewhat out of date at this point.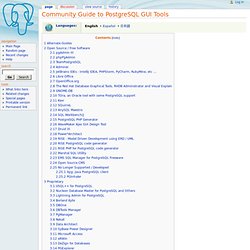 A more current and detailed summary is available at Database Administration, Reporting, and Light application development Open Source / Free Software pgAdmin III.
Type de tests. Un article de Wikipédia, l'encyclopédie libre.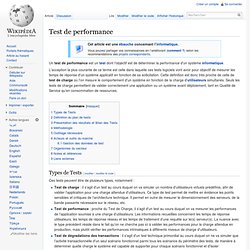 Types de Tests[modifier | modifier le code] Ces tests peuvent être de plusieurs types, notamment : Populate a DB ? Open source performance testing tools. Please fill in our 10th anniversary survey!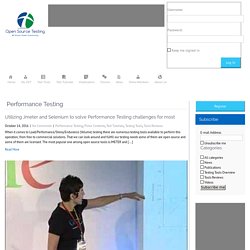 Opensourcetesting.org is 10 years old! We have changed a lot over that time, and no doubt you have too. We would love to get to know the 'new you' a little bit better, find out what you think of our website and what else we could do for you.
---