T_LAB_GL
Community Guide to PostgreSQL GUI Tools - PostgreSQL Wiki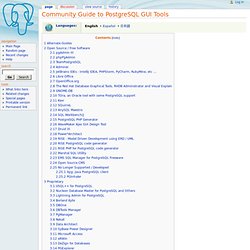 From PostgreSQL wiki Alternate Guides Much of this page is somewhat out of date at this point. A more current and detailed summary is available at Database Administration, Reporting, and Light application development Open Source / Free Software pgModeler
Type de tests
Un article de Wikipédia, l'encyclopédie libre. Un test de performance est un test dont l'objectif est de déterminer la performance d'un système informatique . L'acception la plus courante de ce terme est celle dans laquelle ces tests logiciels vont avoir pour objectif de mesurer les temps de réponse d'un système applicatif en fonction de sa sollicitation.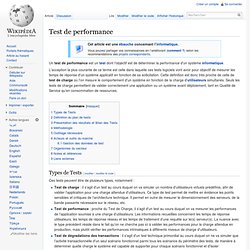 Open source performance testing tools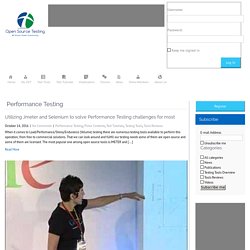 Performance test tools (53 found) Allmon Description: The main goal of the project is to create a distributed generic system collecting and storing various runtime metrics collections used for continuous system performance, health, quality and availability monitoring purposes.