Side Projects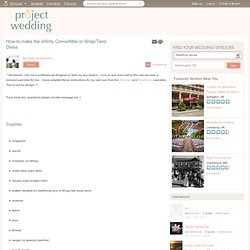 **disclaimer: I am not a professional designer or tailor by any means.
Hi guys! Dina here from Honey & Fitz back with another tutorial.
I saw this newsprint manicure over on The Daily Nail and thought it was adorable (especially for bookworms and word lovers like myself). I did a little Google detective work to see how to recreate it, and was surprised at how easy it is! All of the tutorials I found called for vodka or other clear distilled spirits, but we were fresh out. I used isopropyl alcohol instead, and it seemed to get the job done. I tried a quick and dirty version this afternoon to share it with you: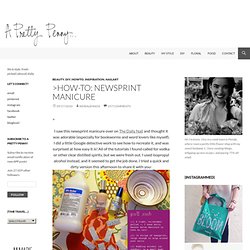 149 Things to do Before You Die
Last week I saw this pin on Pinterest and I instantly loved the idea. Starting May 1st, I'll be taking the challenge and posting a drawing per day here on my blog each afternoon. If you'd like to do it on your own, please please do! If you'd like to share your drawing on my blog, just email it to me by 12pm EST the day of. It doesn't matter if you start now and submit them later or sketch them throughout May. It's just a great way to encourage myself to sketch daily and maybe you need that encouragement too!