Photo Blog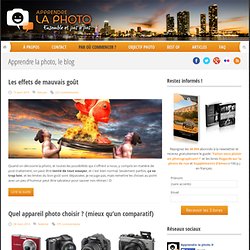 Test du Sigma 18-35mm f/1.8 Art Quand je fais des tests d'objectifs, c'est souvent quand ils peuvent potentiellement m'intéresser personnellement pour un achat. Ce ne serait à mon avis pas très pertinent d'essayer une optique qui ne s'intègre pas facilement dans ma pratique photo courante. Si vous connaissez l'importance que j'accorde à une grande ouverture maximale, vous vous doutez bien que je me suis précipité sur l'occasion d'essayer le premier zoom à f/1.8 au monde. La suite > Best-of de 2013
Hello! If you are new here, you may want to subscribe to RSS feed . Do leave a comment, and Follow me onTwitter. Thanks for visiting! The Genius G-Shot HD575T camcorder is capable of shooting Full HD 1080p/30fps video in H.264 format with the 5.0-megapixel CMOS sensor.
ApertureDaily - Daily Digital Camera News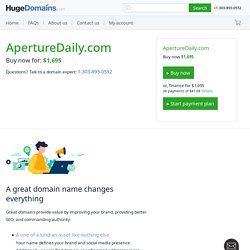 Canon EOS Photo Blog
13 janvier 2014 par Damien 5 Commentaires N'avez-vous jamais été épaté par les prouesses techniques et artistiques des nageurs de natation synchronisé ? Souvent enfermés dans des piscines olympiques plus profondes les unes que les autres, ces danseurs savent faire parler leurs jambes, la tête en bas, pour réaliser des chorégraphies recherchées.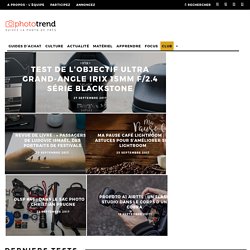 Photographe professionnel - Page 2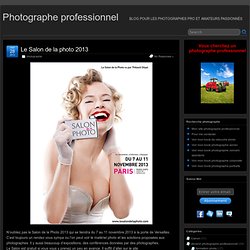 Quelques questions Pascal de COULEUR-ICC, spécialiste de la gestion de couleurs… Bonjour Pascal. Peux tu te présenter en quelques lignes ?
- Blog Photo et Vidéo HDSLR // Obturations.com par Merwen BA