Facebook
@Xtel shared a photo from Flipboard. Media money moving into mobile | U.S. Apps: The Newest Brand Graveyard. NEW YORK Standing before an overflow crowd of the crème de la crème of the advertising world in Cannes this summer, Nike global director of digital media Stefan Olander explained how the brand saw its mission as building community through applications.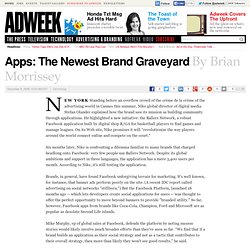 He highlighted a new initiative: the Ballers Network, a robust Facebook application built by digital shop R/GA for basketball players to find games and manage leagues. On its Web site, Nike promises it will "revolutionize the way players around the world connect online and compete on the court. " Publications - Show Me The Money: Facebook Tests Engagement Ads.
Facebook Adopts New Metric for Widgets. Updated June 10, 2008 12:01 a.m.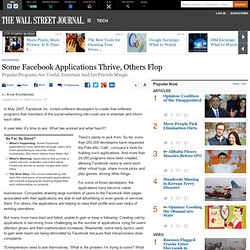 ET In May 2007, Facebook Inc. invited software developers to create free software programs that members of the social-networking site could use to entertain and inform each other.
---