Facebook
@Xtel shared a photo from Flipboard
By Alexei Oreskovic - Analysis SUN VALLEY, Idaho Thu Jul 9, 2009 6:57pm EDT SUN VALLEY, Idaho (Reuters) - The traditional media industry may be under fire as the weak economy crushes advertising spending, but companies and investors are scrambling to stake out territory in the new world of mobile content.
Media money moving into mobile | U.S.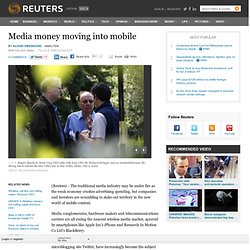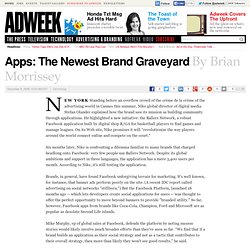 NEW YORK Standing before an overflow crowd of the crème de la crème of the advertising world in Cannes this summer, Nike global director of digital media Stefan Olander explained how the brand saw its mission as building community through applications. He highlighted a new initiative: the Ballers Network, a robust Facebook application built by digital shop R/GA for basketball players to find games and manage leagues. On its Web site, Nike promises it will "revolutionize the way players around the world connect online and compete on the court."
Apps: The Newest Brand Graveyard
Publications - Show Me The Money: Facebook Tests Engagement Ads
Publicis Groupe Buys DC-based Qorvis The acquired company will become part of Publicis Groupe subsidiary MSLGroup. It's the second Washington-based firm specializing in shaping public opinion to be acquired by an agency holding company this week.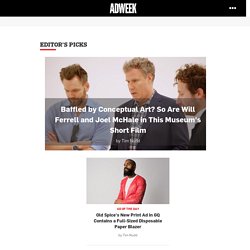 Featured Video January 6, 2014 (3:23) Machines in the Ghost (3:23) F Train Agency Machines in the Ghost http://www.adweek.com/video/advertising-branding/machines-ghost-154771January 6, 2014 (2:06) Mad Woman Mad Woman Loves Videogame Ads http://www.adweek.com/video/advertising-branding/mad-woman-loves-videogame-ads-154886January 10, 2014 (3:34) Six Questions Lara Spotts on The People's Couch http://www.adweek.com/video/advertising-branding/lara-spotts-peoples-couch-154930January 10, 2014
Updated June 10, 2008 12:01 a.m. ET In May 2007, Facebook Inc. invited software developers to create free software programs that members of the social-networking site could use to entertain and inform each other.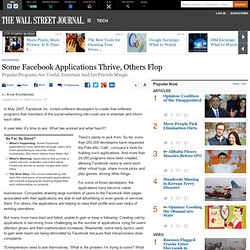 http://online.wsj.com/article/SB121305687614859325.html?mod=djem