Css
moo Color Finder - find CSS colors used on a website This neat little tool extracts any color information, no matter if inline CSS, CSS files via import or link, and even if you have a master CSS file with references to other css files - mooColorFinder reads it out. Works with 99% of all websites So, as long as a website specifies its CSS styles W3C conform, this script will find the colors used - yet not every other type of integration can be read, but 99% of the pages work out.
mooColorFinder - retrieve all website colors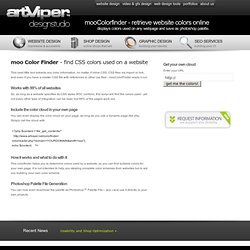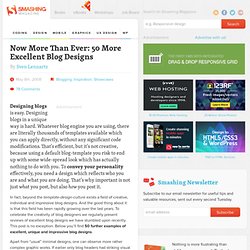 Designing blogs is easy. Designing blogs in a unique way is hard. Whatever blog engine you are using, there are literally thousands of templates available which you can apply directly, without any significant code modifications.
Now More Than Ever: 50 More Excellent Blog Designs | Design Show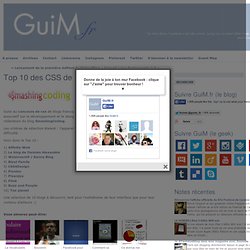 Top 10 des CSS de blogs francophones
Suite au concours de css de blogs francophones lancé il y a peu sur SmashingCoding, blog associatif sur le développement et le design, voici le top 10 sélectionné par un jury composé des rédacteurs du blog SmashingCoding. Les critères de sélection étaient : l'apparence, la qualité du code, les astuces utilisées et la difficulté. Voici donc le Top 10 : 1) Affinity-Web2) Le blog de Damien Alexandre3) Webinventif / Kenny Blog4) Bizet Family5) CSS4Design6) Pixnlov7) Pixenjoy8) Pilok9) Buzz and People10) Tux planet