Css
Vitamin - A resource for web developers, designers and entrepren. MooColorFinder - retrieve all website colors. Moo Color Finder - find CSS colors used on a website This neat little tool extracts any color information, no matter if inline CSS, CSS files via import or link, and even if you have a master CSS file with references to other css files - mooColorFinder reads it out.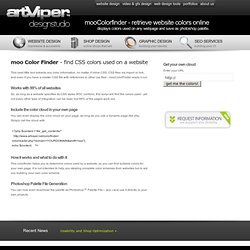 Works with 99% of all websites So, as long as a website specifies its CSS styles W3C conform, this script will find the colors used - yet not every other type of integration can be read, but 99% of the pages work out. Now More Than Ever: 50 More Excellent Blog Designs | Design Show. Advertisement Designing blogs is easy.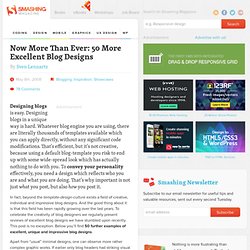 Designing blogs in a unique way is hard. Hicksdesign: design for print and new-fangled media. Top 10 des CSS de blogs francophones. Suite au concours de css de blogs francophones lancé il y a peu sur SmashingCoding, blog associatif sur le développement et le design, voici le top 10 sélectionné par un jury composé des rédacteurs du blog SmashingCoding.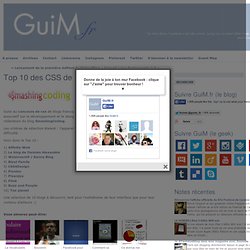 Les critères de sélection étaient : l'apparence, la qualité du code, les astuces utilisées et la difficulté. Voici donc le Top 10 : 1) Affinity-Web2) Le blog de Damien Alexandre3) Webinventif / Kenny Blog4) Bizet Family5) CSS4Design6) Pixnlov7) Pixenjoy8) Pilok9) Buzz and People10) Tux planet.
---