Cooking
Thank you! We've got you signed up. Why not go all the way? If you haven't already, become a full member to get access to our Secret Stash.
Recipe of the Day, Great Recipes, Easy Cooking Recipes - Tablesp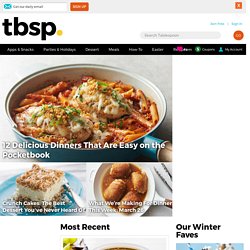 My Colombian Recipes and International Flavors
Recipes, Food, Cooking, Holiday Recipes & Free Recipes @ SheKnow
Ham and asparagus strata, with rustic bread, egg, Gruyere cheese, milk, cream, ham, and asparagus Perfect for holiday entertaining, glazed baked ham with sweet-hot-honey-mustard or honey-thyme glaze. Pacific black cod (sable fish) cooked in a broth of sake, rice vinegar, soy sauce and oil Tastes like apple pie!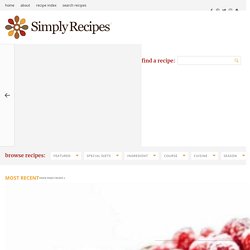 Simply Recipes Food and Cooking Blog
picky cook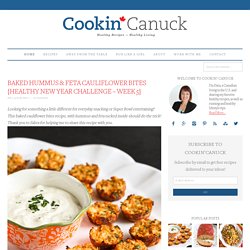 Cookin' Canuck
This easy and tasty pork chop recipe will become a staple on your weekly menu in no time. They're healthy and packed with flavor, but cook in a flash. I envy those of you who are diligent about meal planning for your families each Sunday and manage avoid the whole "fly by the seat of your pants" phenomenon during the week. I need to take a few pages from your book.
Manjula's Kitchen | Indian Vegetarian Recipes
Veganize It...Don't Criticize It! [Vegan Recipes]
I believe that the majority of my readers are under the impression that I must eat like a gourmand on a daily basis. Let me dispel this notion immediately: I am one very apathetic home chef. For example, tonight for dinner I threw some ramen noodles, mushrooms, spinach, vegan chicken and no chicken broth base into a pot and called it a night.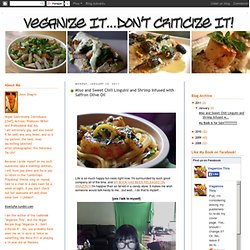 Foodbuzz - Foodbuzz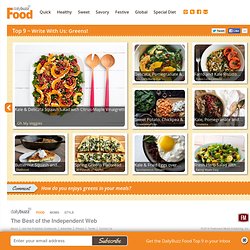 Top 9 ~ Write With Us: Greens! Kale & Delicata Squash Salad… with Citrus-Maple Vinaigrette Oh My Veggies
Food & Wine Magazine | Recipes, Menus, Chefs, Wine, Cooking, Hol
Aapplemint | A food and photography blog
First published in August 2006, this updated ingredient post features new photos and links. We love this spicy turkey filling in tacos, on salads, or as the topping for a rice bowl with a dollop of guacamole and a big plop of sour cream. Some like it hot.
The Perfect Pantry: Spanish/South American/Latino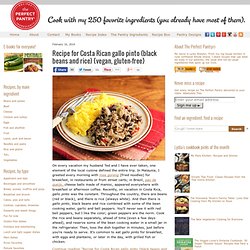 Eat Healthy, Nutritious & Delicious Food - Eat Better America
Food Network - Easy Recipes, Healthy Eating Ideas and Chef Recip
Kitchen Therapy - Gluten Free Blog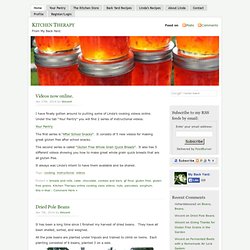 *Whew* I finally did it–turned your Wonder Bun idea into a Wonder Tortilla! Here's the recipe (done in a 1000W microwave with Corelle dinner plate) Makes 1 taco or fajita-sized tortilla (still working on the big boy): 1T. chia meal 1T. flax meal 2 T. almond meal 2 t. tapioca starch 1 T. olive oil (do not use coconut oil or lard) 1 egg white (no yolk–the bottom of the tortilla becomes messy) 1T. water 1/2 t. baking powder 1/2 t. cocoa powder (optional–for color only) A total of 1 t. of spices/herbs of choice ~~Big "T" means tablespoon, and little "t" means teaspoon~~ Combine flours and powders in a cereal bowl. Stir to combine, then set aside.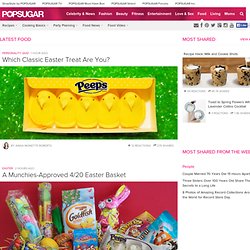 Recipes, Menus, Food & Wine | YumSugar
Latest Food Giada de Laurentiis Giada De Laurentiis Previews Her New Restaurant at Sundance What's Your Reaction?000000
Find the Best Recipes, Dinner Ideas, and Menus
TasteSpotting | a community driven visual potluck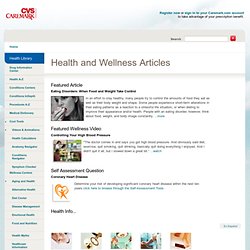 Eating Disorders: When Food and Weight Take Control In an effort to stay healthy, many people try to control the amounts of food they eat as well as their body weight and shape. Some people experience short-term alterations in their eating patterns as a reaction to a stressful life situation, or when dieting to improve their appearance and/or health. People with an eating disorder, however, think about food, weight, and body image constantly. ...more Controlling Your High Blood Pressure "The doctor comes in and says you got high blood pressure.
Food and Nutrition | Caremark Health Resources
CookEatShare - Easy Recipes and Cooking Tips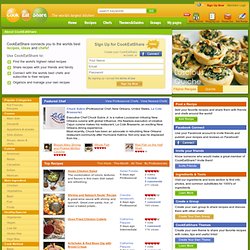 Chuck Subra (Professional Chef, New Orleans, United States, La Cote Brasserie) Executive Chef Chuck Subra Jr. is a native Louisianan infusing New Orleans cuisine with global influence. His flawless execution of creative Cajun cuisine makes his restaurant, La Cote Brasserie, an exciting New Orleans dining experience.Most recently, Chuck has been an advocate in rebuilding New Orleans' restaurant community after Hurricane Katrina. Not only was he displaced from his…