Music streams
Mozart: Sinfonía nº 38 "Praga" Como nos cuenta Morike en su espúreo pero encantador relato, en los primeros días de 1787 Mozart partió rumbo a Praga en lo más parecido posible a una tournée de placer (sus obligaciones eran pocas: una interpretación de Las bodas de Fígaro y un par de recitales de piano).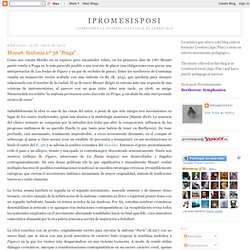 Entre los sombreros de Constanza viajaba un manuscrito recién acabado con una sinfonía en Re (K. 504), que quedaría para siempre relacionada con el nombre de la ciudad. El 19 de enero Mozart dirigió su estreno ante una orquesta de una veintena de instrumentistas, al parecer con un gran éxito. Años más tarde, en 1808, su amigo Niemetschek recordaba "la sinfonía permanece como favorita en Praga, y sin duda ha sido interpretada cientos de veces".
Indudablemente la obra es una de las cimas del autor, a pesar de que sólo integra tres movimientos en lugar de los cuatro tradicionales, quizá una alusión a la simbología masónica (Massin dixit). Moodswings. The Needle Drop | Archive | Reviews. You are here: Home » Reviews Ratking – So It Goes New York hip hop outfit Ratking is back with a new record and original sound that takes a modern approach to recreating the urban jungle they come from.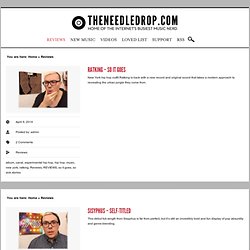 Sisyphus – Self-Titled This debut full-length from Sisyphus is far from perfect, but it's still an incredibly bold and fun display of pop absurdity and genre-blending. Cloud Nothings – Here And Nowhere Else ft. Discover the Meaning of Rap Lyrics. Latest songs from music blogs worldwide / The Hype Machine.
---