Music streams
Como nos cuenta Morike en su espúreo pero encantador relato, en los primeros días de 1787 Mozart partió rumbo a Praga en lo más parecido posible a una tournée de placer (sus obligaciones eran pocas: una interpretación de Las bodas de Fígaro y un par de recitales de piano). Entre los sombreros de Constanza viajaba un manuscrito recién acabado con una sinfonía en Re (K. 504), que quedaría para siempre relacionada con el nombre de la ciudad. El 19 de enero Mozart dirigió su estreno ante una orquesta de una veintena de instrumentistas, al parecer con un gran éxito. Años más tarde, en 1808, su amigo Niemetschek recordaba "la sinfonía permanece como favorita en Praga, y sin duda ha sido interpretada cientos de veces". Indudablemente la obra es una de las cimas del autor, a pesar de que sólo integra tres movimientos en lugar de los cuatro tradicionales, quizá una alusión a la simbología masónica (Massin dixit).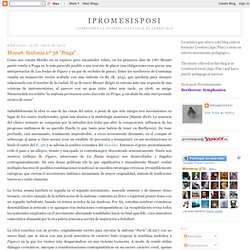 Mozart: Sinfonía nº 38 "Praga"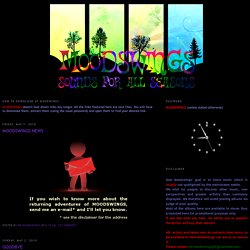 Moodswings
The Misfits' legend grew over the years following the original band's breakup to warrant an increasing number of compilations like Legacy of Brutality and the boldly titled Collection (followed some years later by, but of course, Collection II). Sometimes worthwhile, sometimes incredibly slapdash, they fueled the fire but still did the fans a major disservice, especially given the repetition and overlap on many releases. Though it has its flaws, the coffin-shaped Box Set finally put things as right as seems possible with the Misfits, exhaustively covering all the releases the late-'70s/early-'80s version of the group put out (the exception being Walk Among Us due to a label-rights situation). The first two discs feature, respectively, the material on the two Collection releases and Legacy of Brutality, Evilive, and Earth A.D..
The Needle Drop | Archive | Reviews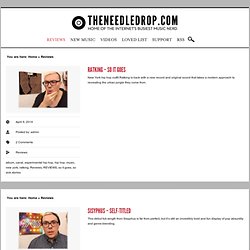 You are here: Home » Reviews Ratking – So It Goes New York hip hop outfit Ratking is back with a new record and original sound that takes a modern approach to recreating the urban jungle they come from. Sisyphus – Self-Titled This debut full-length from Sisyphus is far from perfect, but it's still an incredibly bold and fun display of pop absurdity and genre-blending. Cloud Nothings – Here And Nowhere Else ft.