Papers
The Paisley and Renfrew Extra
Top Stories Council a credit to students An initiative by Glasgow City Council will ensure every S1 school pupil will have £10 deposited as a 'Starter for Ten' in a credit union account. Councillor... Read more » New Year's Honours List reflects well on Glasgow
Local News Glasgow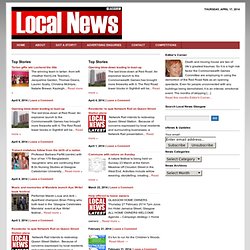 Glasgow News from your local Glasgow Newspaper: theglaswegian.co.uk
The Glasgow South and Eastwood Extra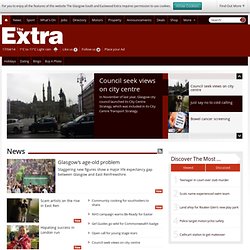 Cookies are small data files which are sent to your browser (Internet Explorer, Firefox, Chrome etc) from a website you visit. They are stored on your electronic device. This is a type of cookie which is collected by Adobe Flash media player (it is also called a Local Shared Object) - a piece of software you may already have on your electronic device to help you watch online videos and listen to podcasts. Yes there are a number of options available, you can set your browser either to reject all cookies, to allow only "trusted" sites to set them, or to only accept them from the site you are currently on. However, please note - if you block/delete all cookies, some features of our websites, such as remembering your login details, or the site branding for your local newspaper may not function as a result.
News / Barrhead News
2 Apr 2014 09:00 Police op hits rogue traders POLICE in Barrhead are set to participate in a nationwide initiative, cracking down on rogue traders. 27 Mar 2014 17:00 Big pedal event at Cross Arthurlie primary More than 200 bikes and scooters were parked up in the playground of Cross Arthurlie primary School last week when the pupils cycled or scooted to school for The Big pedal event.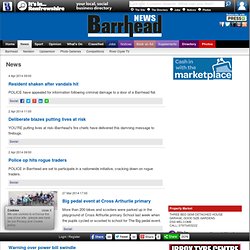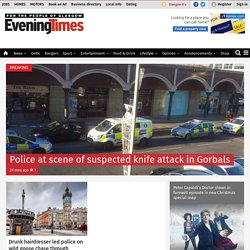 Beauty blog: Golden Globes beauty inspiration Last weekend the celebs flocked to the red carpet for the Golden Globes, and while many fashionistas are checking out the gowns and bags - my eyes are always on their face (comes with the territory of being a makeup artist.) There were four looks in particular that I loved and thought would be relatively easy to recreate for someone doing their own makeup for a glam occasion. So here are some of my products and tips for Golden Globe inspired beauty.
Evening Times | Read The Latest Glasgow News Stories at the Glasgow Evening Times
The Scottish Sun | The Best for News, Scottish Sport, SPL news, Showbiz, Celebrities & TV | The Sun| The Sun