Blogs
Paid Search Column - Rebekah Diedo As Group Head at a fast growing search agency, I've carried out hundreds of campaign checks over the years. In my contributions here, I'll be sharing my top tips on things to look out for when reviewing your own campaigns. Some of these things are obvious, while others might have slipped past you because you're […] Read more |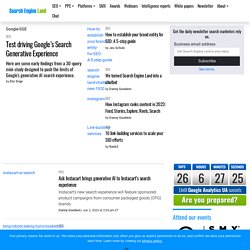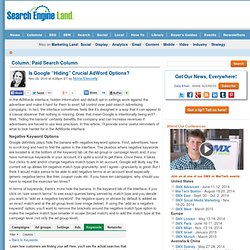 Is Google "Hiding" Crucial AdWord Options?
In the AdWords interface, hidden information and default opt-in settings work against the advertiser and make it hard for them to exert full control over paid search advertising campaigns. In fact, the interface sometimes feels like it's designed in a way that it can appear to a casual observer that nothing is missing. Does that mean Google is intentionally being evil? Well, "hiding the banana" certainly benefits the company and can increase revenues if advertisers are forced to use less precision. In this article, I'll provide some useful reminders of what to look harder for in the AdWords interface. Negative Keyword Options
Twitter's US Adoption At 8%, Report Says
Leveraging The Tension Between Conversion Optimization & SEO
In today's post I am going to discuss the importance of conversion optimization (or landing page optimization), why it is critical to online marketing success and how it interacts with SEO. I am not going to cover conversion optimization in as much depth as the team that writes the conversion science column, but will set the stage for understanding the way it impacts SEO. There are a few major factors which are at the root of conversion optimization, such as: Where the user is in the conversion process. Are they ready to buy, or are they just browsing for info? Bryan and Jeffrey Eisenberg have long pushed us to understand that people have different personas that we need to cater to.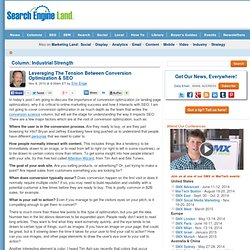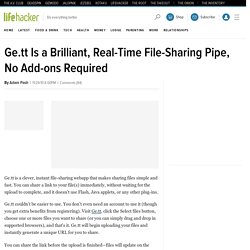 SExpand Ge.tt is a clever, instant file-sharing webapp that makes sharing files simple and fast. You can share a link to your file(s) immediately, without waiting for the upload to complete, and it doesn't use Flash, Java applets, or any other plug-ins.
Ge.tt Is a Brilliant, Real-Time File-Sharing Pipe, No Add-ons Required
Why You Shouldn't Switch Your Email to Facebook
The Five Best Chrome Webapps That Aren't Just Bookmarks
To be honest, there's a lot in the Chrome web store that is underwhelming; many apps are essentially links to popular webapps. This isn't necessarily a bad thing—it does still provide a place for you to search out and find good webapps for what you need, and many of today's webapps are pretty fantastic thanks to new technologies like HTML5. Once you find them, however, you're left with something pretty similar to a custom start page from the likes of myfav.es—or just Chrome's new tab page, but more customized. If you're looking for the Chrome web store to provide something that isn't already in your bookmarks bar, these five apps are sure to impress. Note that while these dedicated apps have the ability to do more than a standard HTML5 app, it's hard to tell when looking at these apps which features actually fall into that category.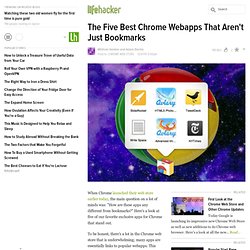 Keep Legs Apart to Prevent Laptop Heat from Hurting Fertility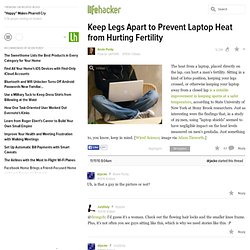 SExpand The heat from a laptop, placed directly on the lap, can hurt a man's fertility. Sitting in a kind of lotus position, keeping your legs crossed, or otherwise keeping your laptop away from a closed lap is a notable improvement in keeping sperm at a safer temperature, according to State University of New York at Stony Brook researchers.
WSI Digital Marketing Blog
What is a Long Tailed Keyword… and why do I want one? | WSI Digital Marketing Blog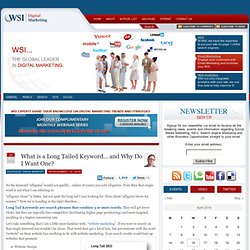 No the keyword "alligator" would not qualify… unless of course you sold alligators. Even then that single word is not what I am referring to. "alligator shoes" is better, but not quite the long tail I was looking for. How about "alligator shoes for women"?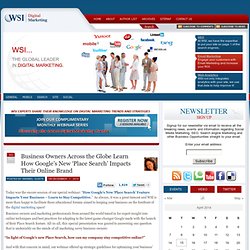 Business Owners Across the Globe Learn How Google's New 'Place Search' Impacts Their Online Brand | WSI Digital Marketing Blog
Today was the encore session of our special webinar: "How Google's New 'Place Search' Feature Impacts Your Business – Learn to Stay Competitive." As always, it was a great turnout and WSI is more than happy to facilitate these educational forums aimed to keeping your business on the forefront of the digital marketing space! Business owners and marketing professionals from around the world tuned in for expert insight into online techniques and best practices for adapting to the latest game-changer Google made with the launch of their Place Search feature. All-in-all, this special presentation was geared to answering one question that is undeniably on the minds of all marketing savvy business owners: "In light of Google's new Place Search, how can my company stay competitive online?" And with that concern in mind, our webinar offered up strategic guidelines for optimizing your business' Google Place listing.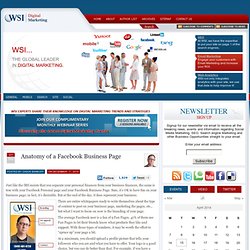 Just like the IRS insists that you separate your personal finances from your business finances, the same is true with your Facebook Personal page and your Facebook Business Page. Sure, it's OK to have fun on your business page; in fact, it's desirable. But at the end of the day, it does represent your business.
Anatomy of a Facebook Business Page | WSI Digital Marketing Blog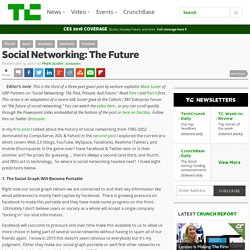 Editor's note: This is the third of a three-part guest post by venture capitalist Mark Suster of GRP Partners on "Social Networking: The Past, Present, And Future." Read Part I and Part II first. This series is an adaptation of a recent talk Suster gave at the Caltech / MIT Enterprise Forum on "the future of social networking."
Social Media (Web 2.0) can be found almost everywhere on the web. The online viewing public has shifted towards a more social media approach and many popular search engines are already incorporating social media results in their complex search engine algorithms. Even though Social Media (Web 2.0) has been around for quite some time, many online businesses are following this popular digital marketing trend to market their products, services and to establish their brand online. Social Media Marketing Social Media Marketing (SMM) allows you to promote your brand by making your presence known on targeted social media channels and tools. These tools include blogs, social networking sites, social bookmarking, micro-blogging, video and image sharing, instant messaging, forums, etc.
What social media tools are you most likely to use? | WSI Digital Marketing Blog
Do you know your website audience? | WSI Digital Marketing Blog
You want to attract people who are interested in what you have to offer. Knowing who your audience is and what they are looking for is critical. Your website needs to focus on a specific segment of people with a specific need. Many people try to make their website be too broad and be everything for everybody.
PR, Blogging and Following | WSI Digital Marketing Blog
Encore Session of Special Webinar: How Google's New "Place Search" Feature Impacts Your Business | WSI Digital Marketing Blog
Online PR Progress : WSI Digital Marketing Blog
Complimentary Whitepaper! The Power of Email Marketing & Social Media Marketing | WSI Digital Marketing Blog
Does my low click-through-rate cost me more? | WSI Digital Marketing Blog
Top 3 Tips for Your Business' PPC Campaigns & Landing Pages | WSI Digital Marketing Blog
Complimentary Whitepaper! Conversion Architecture: The Key Steps to Converting Traffic into Business | WSI Digital Marketing Blog
420M People In China Have Internet Access, 99% Use Baidu For Search
Multivariate Testing in Action: Five Simple Steps to Increase Conversion Rates - Smashing Magazine
Is Twitter About to Let Businesses Claim Locations?
Why the Best Online Marketing May Be Headed Offline
More Than 250 Million People Use Facebook on a Daily Basis
Mark Zuckerberg to Donate Most of His Wealth to Charity
You Can Now Log in to MySpace with Facebook
Each Month 250 Million People Use Facebook Connect on the Web
The Future Will Be Personalized
Chinese Woman Sentenced to Labor Camp Over Tweet
How Social Media Is Changing the Way Movies are Promoted
Facebook Makes Major Announcement: Is It E-Mail? [LIVE]
Twitter's Official Analytics Product Has Arrived
Who Links To Your Site Matter...A Lot | WSI Digital Marketing Blog
Paper.li Brings Its Daily News Aggregator to Facebook
LinkedIn CEO: Yahoo Isn't Over
LinkedIn Launches Share Button
Ron Conway's Crystal Ball: 12 Startups On The Cusp
Uploading 101 with Professor Compressor
Google Cleans Up Messy Data with Refine
The Unprecedented Rise of Apple iOS and Other Internet Trends [STATS]
Facebook Announces Special Event: Is It About to Overhaul Messages?
HOW TO: Get the Most From a Small Business Social Media Presence
Answers to the SEO Professional's Litmus Test