Money
Tiffany Ivanovsky from TLC Extreme Couponing » MyLitter.com
www.rowan.edu/studentaffairs/rec/employment/EmploymentApplication.pdf
Phew, we did it!!!! After hours days of combing through our savvy tips over the past year, we are pleased to present our top 100 pain-free money saving scoops all in one place. Soooooooo , if you feel like getting some savvy on, bookmark this list and take a looksee from time to time for some savvy, money-saving inspiration.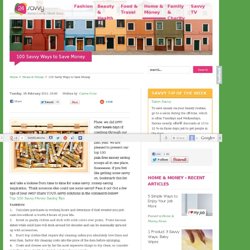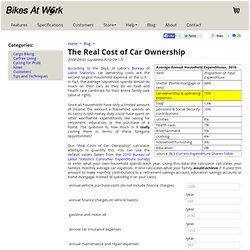 2008-09-01 (updated 2012-09-17) According to the Dept. of Labor's Bureau of Labor Statistics , car ownership costs are the second largest household expense in the U.S. . In fact, the average household spends almost as much on their cars as they do on food and health care combined for their entire family (see table at right). Since all households have only a limited amount of income, the amount a household spends on its car(s) is lost money they could have spent on other worthwhile expenditures, like saving for retirement, education, or the purchase of a home.
The Real Costs of Car Ownership Calculator
One Trillion Dollars Visualized | MintLife Blog | Personal Finance News...
My CareOne Home