Judiciary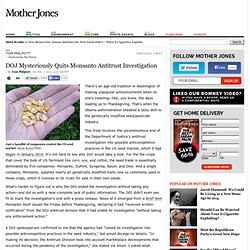 DOJ Mysteriously Quits Monsanto Antitrust Investigation
Just a handful of companies control the US seed market. Stevie Rocco/Flickr There's an age-old tradition in Washington of making unpopular announcements when no one's listening—like, you know, the days leading up to Thanksgiving.
"I personally have always been a big believer in providing as much information as you can to help the public understand what you're doing, to help the markets understand what you're doing, and to be accountable to the public for what you're doing."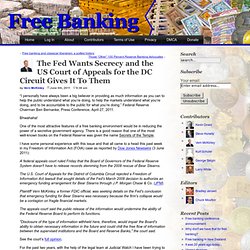 Free Banking » The Fed Wants Secrecy and the US Court of Appeals for the DC Circuit Gives It To Them
Clarence Thomas Fails to Disclose Citizens United In-Kind Contributions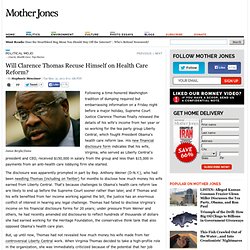 Will Clarence Thomas Recuse Himself on Health Care Reform?
James Berglie/Zuma Following a time-honored Washington tradition of dumping required but embarrassing information on a Friday night before a major holiday, Supreme Court Justice Clarence Thomas finally released the details of his wife's income from her year or so working for the tea party group Liberty Central, which fought President Obama's health care reform law.
Justices Scalia And Thomas's Attendance At Koch Event Sparks Judicial Ethics Debate
Reports that two Supreme Court Justices have attended seminars sponsored by the energy giant and conservative bankroller Koch Industries has sparked a mild debate over judicial ethics.