Technology Enhanced Learning
Embeddable Google Document Viewer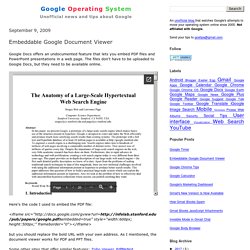 Google Docs offers an undocumented feature that lets you embed PDF files and PowerPoint presentations in a web page. The files don't have to be uploaded to Google Docs, but they need to be available online. Here's the code I used to embed the PDF file:
Free WordPress Theme - Bluemint
Wordpress › Log In
CityU's Teaching Ideas Gallery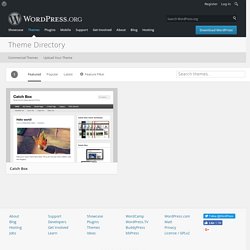 Looking for the awesome WordPress themes? Here's the place to find them! Welcome to the Free WordPress Themes directory.
Teaching Ideas Gallery